News
DIMITRENKO vs PULEV POSTPONED
13/03/2012 - 22.32.19
The fight for the vacant EBU heavyweight title between [Alexander Dimitrenko] and [Kubrat Pulev] that was planned for March 31 in Kiel will now reportedly go ahead May 5 in Erfurt.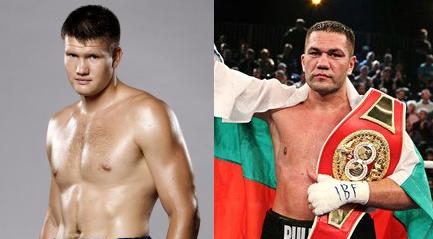 Sauerland´s Kiel show features [Arthur Abraham] vs [Piotr Wilczewski] as headliner and in the chief support [Eduard Gutknecht] will defend the EBU lightheavy title against [Tony Averlant], the reigning EU ruler.
On the undercard amateur star Tyron Zeuge, a lightheavy, will make his prodebut and, also at 175, [Dustin Dirks] is again set to take on former EBU ruler [Thomas Ulrich].
Supermiddle [Henry Weber] returns after the loss to WBO titleholder [Robert Stiegltiz] and is in against [Lorenzo Di Giacomo] and Polish cruiser [Matuesz Masternak] square off against Mexican [Felipe Romero], reigning national champ.
By Per-Åke Persson