News
KESSLER vs GREEN A DONE DEAL
25/03/2012 - 22.50.05
Danish newsagency Ritzau reports that [Mikkel Kessler] vs [Allan Green] now is a done deal. Kessler-Green goes ahead May 19 at Parken Stadium in Copenhagen and will be for the vacant WBC Silver lightheavyweight title.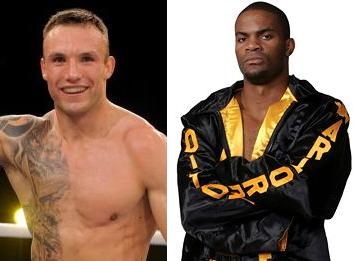 This will be Kessler´s first fight at lightheavy.
Promoter Kalle Sauerland feels Green is a very dangerous opponent but it must be said that a lot of Danish boxing experts disagree. However, it also depends on how much the injury plagued Viking Warrior have left. Come May he´s been inactive for eleven months and before that it was over a year out.
By Per-Åke Persson