News
MARK PRINCE BACK ON CHAMPIONSHIP TRAIL
15/01/2014 - 11.15.18
Mark Prince Back On Championship Trail, Challenges For WBU Europe Title March 1st
WORLD BOXING UNION
By Gianluca (Rio) Di Caro

London, England – Wednesday, 15th January 2014 - World Boxing Union President, Don Lewis, announced earlier today that Tottenham, London's Mark Prince, will be challenging for the vacant WBU Europe Cruiserweight title, against a yet to be named opponent, on the Dave Murphy Acourtier Events promoted WARZONE at the York Hall, in Bethnal Green, London on Saturday 1st March 2014.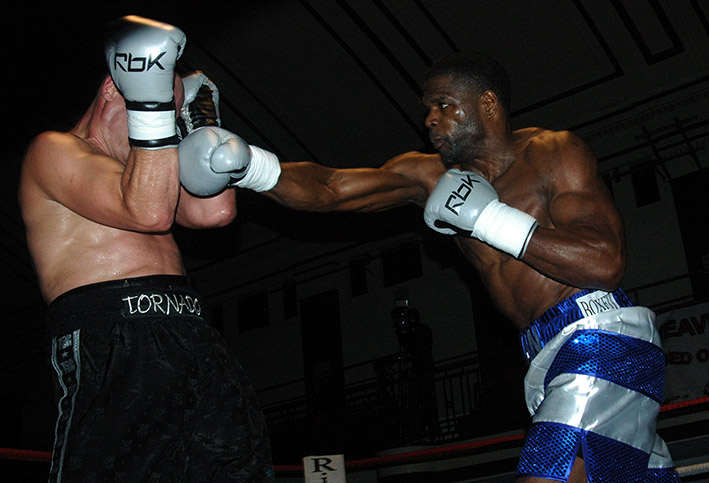 Prince, whose record stands at twenty wins, sixteen by way of stoppage, and a single loss, will be making his first challenge for Championship honours since returning to the sport in 2013, following a fourteen year sabbatical.
Prior to his retirement in 1999, Prince had an impressive career that see him crowned both IBF and WBO Light Heavyweight Inter-Continental Champion before culminating in a World title shot, against then reigning WBO Light Heavyweight King Daruisz Michalczewski.
A few years later Prince's life changed dramatically, following the murder of his son Kiyan, a prodigious young footballer that played for Queens Park Rangers.
This personal tragedy spurred Prince, after the initial disbelief and grieving, to create the Kiyan Prince Foundation –
www.kiyan.org
- a not-for-profit organization that is committed to Kiyan's legacy to combat knife crime and other forms of youth violence.
On his return to the ring in 2013, Prince proved that he was still a contender, dispatching Czech Republic's #5 ranked Jindrich Velecky in just four rounds.
On making the announcement Mr. Lewis said.
"It's an honor to have Mark Prince challenge for a World Boxing Union title, throughout his distinguished career he has proved to be a World class operator, both in and out of the ring.
His mental strength helped him to overcome the tragic loss of his son Kiyan, at the same time it enabled him to dedicate his time and efforts to helping educate young people in London against knife and gun crime.
Mark's dedication in the gym throughout his retirement was clear for all to see, Mark really did turn the clock back on his eagerly anticipated return last year, he was as sharp as he was at anytime during his Championship days.
He's a tough, dedicated fighter and should he win on March 1st will prove to be a very worthy Champion and ambassador for both the sport and the World Boxing Union."
Mark Prince, against a yet to be named opponent, co-headlines the Dave Murphy Acourtier Events, promoted WARZONE event, which takes place at York Hall in Bethnal Green, London, on Saturday, 1st March 2014
Tickets, priced £35 (Standard Seated) and £60 (Ringside) Please contact Mark directly for tickets on 07446 320593, Champagne Jay on 07427 131850, his manager and promoter Dave Murphy 07809 499896 or event ticket line on 07960 850645.
FURTHER INFORMATION/INTERVIEW REQUESTS
For further information or interviews please contact:

Gianluca (Rio) Di Caro
WBU Europe Limited


Tel: (UK) +44( 0)208 166 5694
Tel: (UK) +44 (0)7960 850645
Tel: (UK) +44 (0) 7557 641597
Skype: GianlucaDiCaro
Viber: +44 (0) 7557 641597