News
PERSSON'S EURO NEWS
10/06/2014 - 22.57.50
EURO NEWS
By Per-Ake Persson
IBF cruiserweight champion Yoan Pablo Hernandez (28-1) will defend the title against Firat Arslan (34-7-2) August 16 in Erfurt writes Bild Zeitung. It will be Hernandez's first fight since November of last year and that in turn was his first fight since September 2012. The layoffs are all due to injuries and illness. The 43-year old Arslan, not ranked by the IBF, was in action this past weekend and outclassed Hungarian Tamas Bajzath (9-11-1) over eight and was according to Bild under instructions from his trainer to go the full distance to get some rounds under his belt.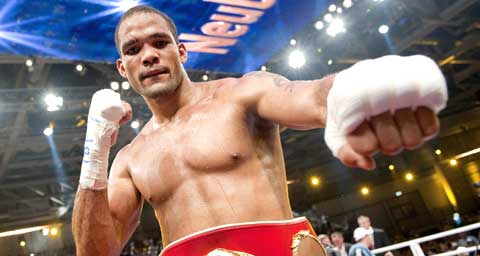 In the co-feature - and this is not from Bild – it's likely that superwelter Jack Culcay will be featured. There have been some attempts to get Jack a shot at EBU champion Isaac Real but the Spaniard will apparently make defence at home in Barcelona during this time.
Former WBO supermiddleweight champion Robert Stieglitz headlines SES show in Dessau July 26. Stieglitz will fight an opponent to be announced for the vacant WBO I/C title and is of course looking to become mandatory challenger for Arthur Abraham and set up a fourth fight between the two. This is Robert´s first fight since losing the WBO crown on a close decision to Abraham March 1.
Lightheavies Robin Krasniqi and Dominic Boesel are featured on the undercard and will defend their respective WBO subtitles against opponents to be announced.
Per-Åke Persson