News
PERSSON'S EURO NEWS
04/09/2014 - 13.01.03
EURO NEWS
By Per-Ake Persson
German heavyweight champion (BDB version) Michael Wallish (14-0) returns to action on Friday (Sep 5) after an injured related layoff and take on Latvian veteran Edgars Kalnars (27-30) at the SES Gym in Magdeburg.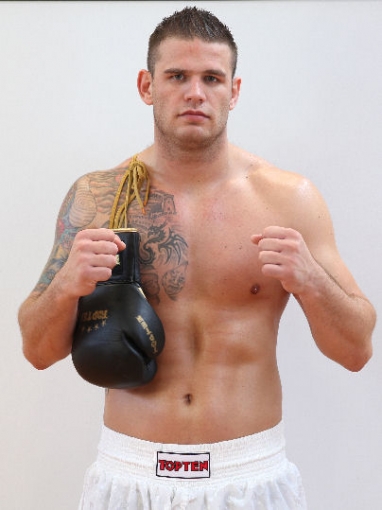 Wallish (pictured) hurt his biceps muscle in May while in training for a defence against Konstantin Airich (20-8-2). Wallish vs Kalnars is off TV with free entrance to the gym.
************************************
Hungarian superwelter Istvan Szili (18-0) won the vacant Universal Boxing Federation world middleweight title Friday night in Zurich (Switzerland) with a stoppage win over Mathias Zemski (18-2) on a show that was sanctioned by the non-EBU member German Boxing Association. Szili appearance on this show cost him a rematch against Italian Matteo Signani (20-4-3) for the vacant EBU-EU superwelterweight title that was set for September 28 in Gatteo Mare (Italy). Signani vs Szili fought to a technical draw in May. Signani will now an opponent to be announced on this Boxe Loreni promotion.
*************************************
Former promoter Waldemar Kluch, who bought Universum Box Promotion from Klaus Peter Kohl 2012, have by a court in Hamburg (Germany) been sentenced to three years in jail for attempted fraud, blackmail and murder threats by way of text messages to some of his business partners including Kohl… The Universum deal was all along doubted by insiders as the once powerful promotional company at the time had no TV deal and big contractual problems with many of its name fighters. Kluch claimed however he had big sponsors coming in and staged two shows that must have ended deep in the red. No bigtime sponsors materialized and Kluch claimed he had been conned by Kohl and the problems started. Kluch have a week to appeal the sentence and claims he is innocent. He's been in custody since May of 2013.
Per-Åke Persson