News
GERMAN NEWS
11/12/2014 - 22:58:28
German News
By Per-Ake Persson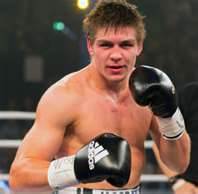 Hardpunching supermiddle prospect Vicent Feigenbutz, managed and sometimes promoted by Rainer Gottwald and signed to Sauerland Event headlines Faecher Sport Promotion's show in Karlsruhe December 13.
Feigenbutz (pictured) takes on Romanian Ionut Trandafor in a non-title fight scheduled for ten rounds.
Also on the bill is cruiserweight Leon Hart, who face Istvan Bobis for the GBU Continental-European title on a quantity-wise big show that features 14 fights in boxing and MMA.
*************************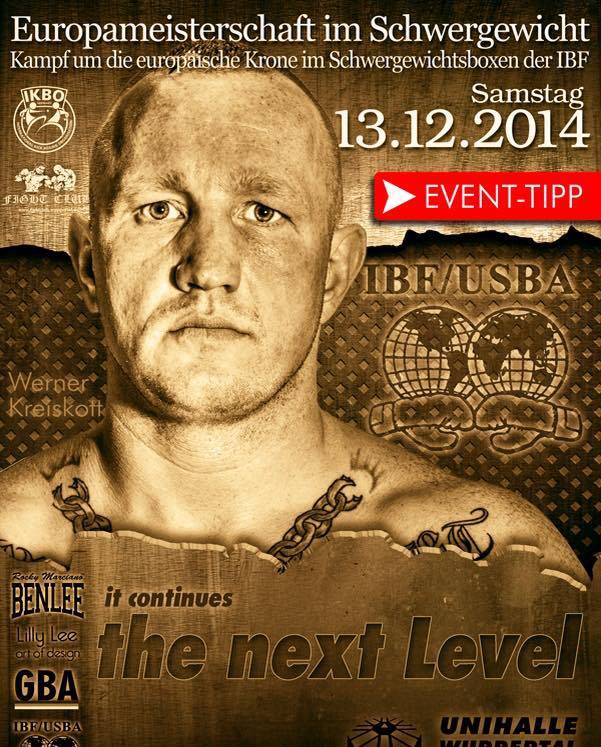 German heavyweight Werner Kreiskott (19-19-2) goes for the vacant IBF East/West (a rather obscure IBF version of a European title) against Hungarian Tibor Balogh (16-6-2) at home in Wuppertal December 13. Kreiskott do it all along with his wife and promote the show as well. For this fight Kreiskott has been sparring with Manuel Charr and Gbenga Oloukun, writes boxen-heute.de
*************************
Lightheavy Dominic Boesel (16-0) square off against Frenchman Mohamed Merah (12-1-3) December 20 in Munich on the SES show where Robin Krasniqi is in against Dariusz Sek. Boesel defends the WBO I/C title.
Also on the bill are SES' Team Deutschland fighters such as heavyweight Tom Schwarz, supermiddle Moritz Stahl, cruiser Tom Pahlmann and middleweight Domenic von Chrzanowski.
Per-Åke Persson