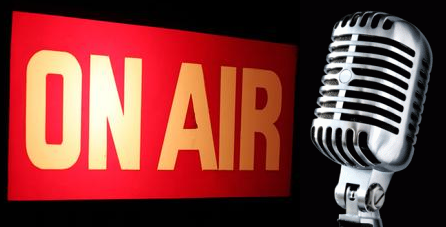 News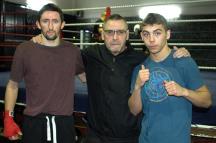 New Gym, New Signings & Fights Galore CHAMPIONS TKO BOXING GYM By Gianluca (Rio) Di Caro London – Monday, 26th January 2015 – It's been a rather busy start t...

26/01/2015 - 09:43:14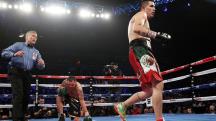 Brandon Rios KOs Mike Alvarado Rios Wins Rubber Match With Alvarado Brandon Rios defeated Mike Alvarado by third-round TKO to improve to 33-2-1 in his career. Brandon Rios's vintage display against Mik...

25/01/2015 - 11:41:30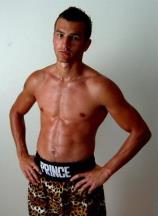 Negotiations are well underways By Per-Ake Persson EBU lightweight champion Emiliano Marsili (31-0-1) retained the title last night (Jan 24) in Bergamo (Italy) against Gyorgy Mizsei, Jr, (21-12) and stopped his opponent in...

25/01/2015 - 09:15:08
Manny Pacquiao and Amir Khan hold informal discussions about a possible future bout if neither fight Floyd Mayweather Manny Pacquiao defeated Chris Algieri easily on points last November ...

24/01/2015 - 22:41:47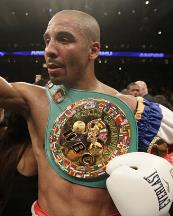 Comeback king: After 3 inactive years, Andre Ward eager for ring return with Jay Z's promotion By GREG BEACHAM AP Sports Writer LOS ANGELES — Andre Ward wrote out his retirement speech a few times in th...

23/01/2015 - 16:39:09
De La Hoya launching cable channel By Dan Rafael | ESPN.com Oscar De La Hoya, the former six-division titleholder, International Boxing Hall of Famer and head of Golden Boy Promotions, is launching De La Hoya TV, a Spanis...

23/01/2015 - 16:25:54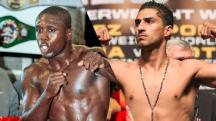 Spike TV unveils Al Haymon series Adviser Al Haymon will bring his PBC series to Spike TV with monthly shows beginning March 13 with a card headlined by Andre Berto and Josesito Lopez. By Dan Rafael and Brian Camp...

23/01/2015 - 16:15:23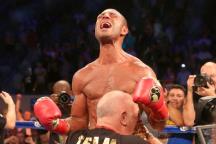 Kell Brook to face Jo Jo Dan By Dan Rafael | ESPN.com Welterweight titlist Kell Brook, who is ready to return to action after suffering a stab wound that forced him to miss a fight last year, will make his first de...

22/01/2015 - 22:50:21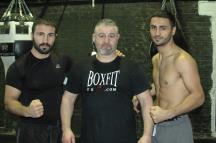 THE INCREDIBLE FIGHTING TURKS Shyam Batra Presents LEGENDS & PROSPECTS 30th January 2015 @ York Hall, London By Gianluca (Rio) Di Caro London – Thurs...

22/01/2015 - 18:22:56
Noticias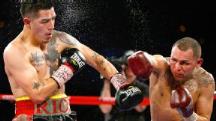 Ríos llevó a Alvarado a la escuela Por Salvador Rodríguez ESPNDeportes.com MÉXICO - La tercera pelea entre Brandon Ríos y Mike Alvarado no fue la guerra que se espera...

25/01/2015 - 11:14:57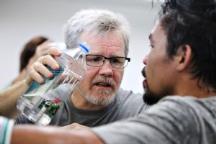 Roach trabajará con Manny y Cotto Por Carlos Narváez Rosario ESPNDeportes.co SAN JUAN -- Si por casualidad se preguntaba, ¿qué pasará con Fr...

23/01/2015 - 16:04:42
Fonfara será el rival de Chávez Jr. Luego de que su rival de turno Carl Froch se lesionara, Julio César Chávez Jr. consiguió ya el reemplazo con el púgil polaco Andrzej Fonfara. ...

23/01/2015 - 15:53:01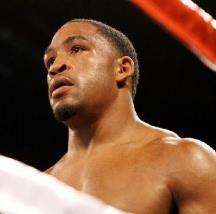 Cocinan 'Canelo'-Kirkland en mayo 2 Por Salvador Rodríguez ESPNDeportes.com MÉXICO-- El noqueador estadounidense James Kirkland sería el lí...

23/01/2015 - 15:42:03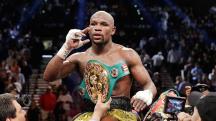 Hasta que Floyd decida... Por Salvador Rodríguez ESPNDeportes.com MÉXICO -- Ante la infinidad de combinaciones que han surgido acerca del futuro de peleadores como Manny Paquiao, Miguel C...

23/01/2015 - 15:30:22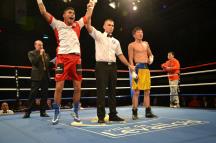 ¿QUE PASA CON LA AIBA Y NUESTRO BOXEO? ALBERTO MELIAN logró un gran triunfo en Paris. ante el chino Jiawei Zhang. En la Federación Argentina de Box, el sábado 17, un equipo ("menor&...

20/01/2015 - 23:35:20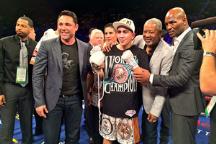 Santa Cruz detuvo en 8 a Jesús Ruiz Por Salvador Rodríguez ESPN.com MÉXICO -- Batalló más de lo esperado, pero al final Leo Santa Cruz retuvo el cetro Supergallo del Consejo ...

18/01/2015 - 13:07:13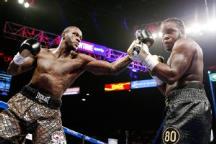 Wilder es el nuevo campeón pesado Por Salvador Rodríguez ESPN.com MÉXICO -- No hubo nocaut, pero sí nuevo Campeón. Deontay Wilder, la esper...

18/01/2015 - 13:05:16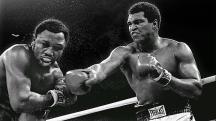 Cómo Cassius descubrió el boxeo Muhammad Ali cumple 73 años. Esta es su niñez y cómo llegó a ser el más grande Por Carlos Irusta ESPN.com ...

18/01/2015 - 12:54:29
Notizie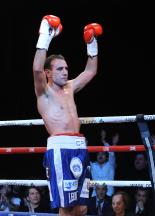 Difesa volontaria sbrigativa Bergamo, 24 gennaio 2015 – Il titolo EBU dei pesi leggeri è rimasto in Italia quando Emiliano Marsili, kg 60.400, si è imposto per fuori combattimento nella settima ripresa sull&...

25/01/2015 - 00:44:28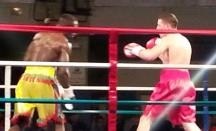 Vittoria a maggioranza dopo 12 impegnative riprese Corato, Bari, 23 gennaio 2015 – Il locale Felice Moncelli si è presentato per la terza volta a torso nudo nella sua città realizzando il poker con un signif...

24/01/2015 - 10:45:29

Il campione EBU concede la rivincita a Mizsei, mentre Scarpa e Acatullo lottano nei superleggeri. In TV su Italia1 dalle 23.45. di Giuliano Orlando Bergamo si sta abituando alla continui...

24/01/2015 - 00:34:16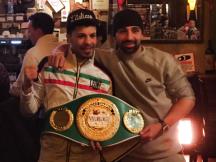 Ora combatte come peso piuma New York City, 22 gennaio 2015 – L'italiano Floriano Pagliara, ex campione nazionale dei pesi superpiuma, ha riassaporato la gioia del successo militando tra i pesi piuma. Nella Webster ...

24/01/2015 - 00:03:49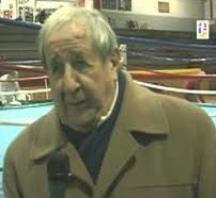 Addio al giornalista e scrittore che ha raccontato il pugilato ligure di Alfredo Bruno Venerdì 23 gennaio 2015 – La Spezia e la boxe sono state colpite nello spazio di pochi giorni da due l...

23/01/2015 - 18:57:20
Per il titolo internazionale Ibf superwelter L'attesa è finita. Questa sera il PalaLosito metterà il vestito buono, quello delle occasioni importanti. E poi sarà il buio, con gli unici riflettori punt...

23/01/2015 - 17:25:37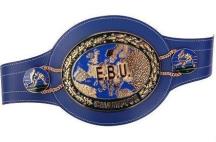 Per il titolo EBU dei pesi massimi Roma, 22 gennaio 2015 – Erkan Teper è stato designato sfidante ufficiale del campione europeo dei pesi massimi Tyson Fury. Le parti dei due pugili...

22/01/2015 - 19:07:21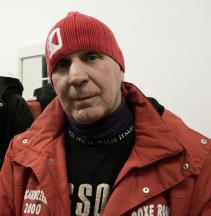 La boxe in lutto per Carlo Maggi di Alfredo Bruno Roma, 21 gennaio 2015 - Carlo Maggi, il maestro di Daniele Petrucci, ci ha lasciato all'improvviso. E' avvenuto tutto nell'arco di una giornata: d...

21/01/2015 - 23:10:36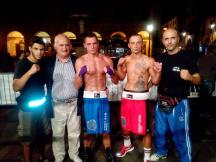 Entusiasmo per la parabola dell'ultimo anno Comunicato stampa Grosseto, 21 gennaio 2015 – L'anno 2014 è da poco terminato e la Fight Gym Grosseto ha appena il tempo di tracciare un bilancio...

21/01/2015 - 13:09:00
Sport & Note
Memories
ANTOLOGIA ITALIANA
ECHI DAL PASSATO
WORLD STATISTICS

Links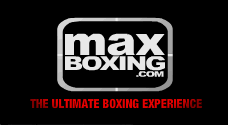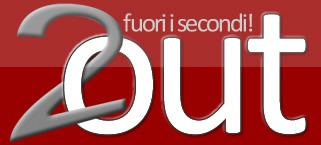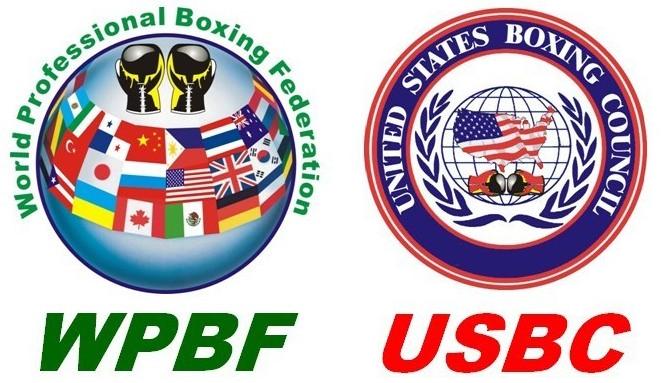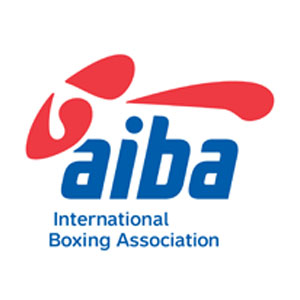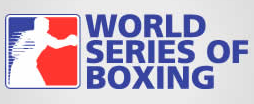 Sponsor
Under Construction