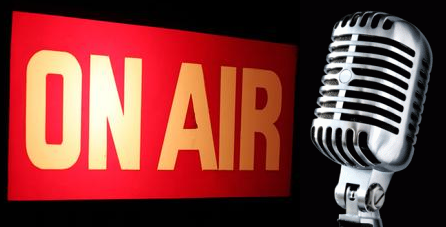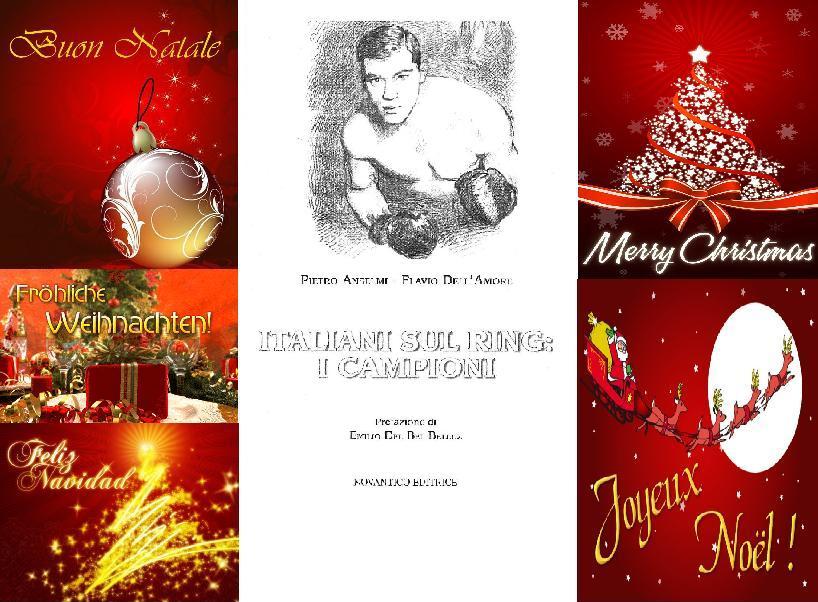 In promozione, il nostro sito propone l'acquisto del volume con una particolare agevolazione.
Contattare
Pietro Anselmi
via Mail
(
moni.anselmi@libero.it
) oppure telefonicamente
03827615
9
News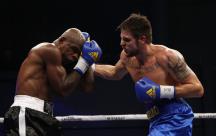 EURO RESULTS By Per-Ake Persson Dec 14, Cologne, GER, Maritim Hotel, gba w: Deniz Ilbay, Ger W10-U Aghvan Alvtrtsyan, WBO Youth welterweight title 10x3, h: Agit Kabayel,...

18/12/2014 - 23:21:07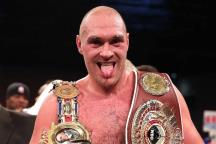 Fury not expecting Klitschko fight Tyson Fury is Wladimir Klitschko's mandatory challenger but the Briton doubts whether the Ukrainian has the courage to face him as he fears being knocked out. expressandstar.com ...

18/12/2014 - 17:34:51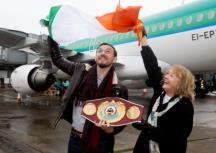 BOXING champion Andy Lee has arrived to a hero's welcome at Shannon Airport by Leader Reporters news@limerickleader.ie The Limerick man - reigning WBO Middleweight Champion - arrived into Shannon...

18/12/2014 - 17:23:13
Ex WBA champion, fought Muhammad Ali Chicago, Illinois, December 17, 2014 - Former heavyweight champion Ernie Terrell, a Chicago resident, passed away Tuesday December 16th. Terrell, a former Golden G...

17/12/2014 - 18:51:40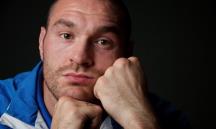 The most embarrassing moments in boxing history From the boxer who was defeated before he threw a punch to the fighter whose mum won his battles, here are some of the most pitiful events in boxing Cathal McGuigan for The Queen...

17/12/2014 - 09:04:23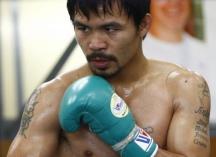 He can get the amount he wants Reuters / thenational.ae Manny Pacquiao took up Floyd Mayweather Jr's shout-out that the boxers finally book a long-awaited clash on May 2, the Filipino insisting money was no...

17/12/2014 - 08:45:38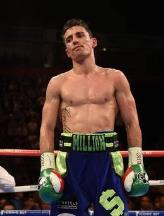 "Million Dollar" Anthony Crolla is in hospital after confronting burglars By Tim Moynihan - independent.ie Sports promoter Eddie Hearn tweeted: "Gutted to confirm that @ant_crolla is in hospital with...

17/12/2014 - 08:36:21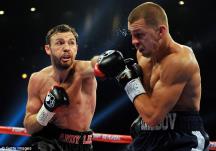 Lee sets sights on Irish defence Boxing: Andy Lee has thrown down the gauntlet to England's Billy Joe Saunders and challenged him to try and take his belt away – in Ireland. Independent.ie Newsdes...

17/12/2014 - 08:29:46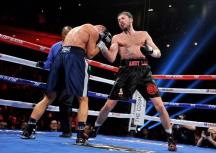 Ireland's Andy Lee became the WBO middleweight champion on a memorable night in Las Vegas. Independent.ie Newsdesk and Agencies While Amir Khan was outpointing Devon Alexander further down the strip, little-k...

17/12/2014 - 08:17:10
Noticias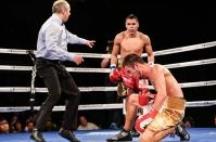 POR NOCAUT TECNICO Y RETUVO TÍTULO INTERINO PLUMA AMB Por Roberto Agustin Pettacci El argentino Jesús Cuellar derrotó en Estados Unidos, en forma categórica por nocaut técnico en ...

21/12/2014 - 16:04:12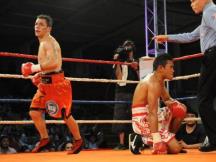 RETUVO TITULO MOSCA AMB POR NOCAUT TECNICO Por Roberto Agustin Pettacci El argentino Juan Carlos 'Cotón' Reveco, derrotó anoche por nocaut técnico en el quinto round al tailandés Yodmong...

21/12/2014 - 15:48:54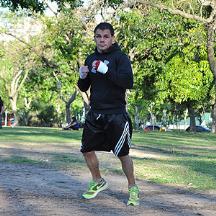 Reveco unifica el mosca AMB y Jesús Cuellar defiende su cinturón pluma AMB Por Carlos Irusta ESPN.com BUENOS AIRES -- El boxeo argentino ha tenido mucha actividad internacional en este 2014. Tant...

19/12/2014 - 19:10:19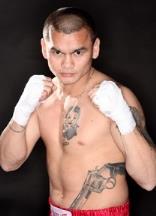 "Estoy dispuesto a volver a mediados de 2015 y peleo con cualquiera", avisó el 'Chino' Maidana en Estados Unidos Por Roberto Agustin Pettacci El argentino Marcos 'Chino' Maidana, avisó ...

15/12/2014 - 09:41:53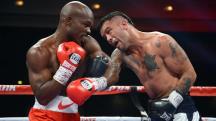 Diego "La Joya" Chaves obtuvo valioso empate ante Timothy Bradley en intensa pelea disputada en Las Vegas Por Roberto Agustin Pettacci El argentino Diego "La Joya" Chaves, ex campeó...

14/12/2014 - 17:01:15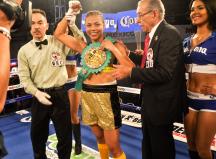 NOQUEO EN TAN SOLO 22 SEGUNDOS A "EXPLOSIVA" VILLALOBOS EN PESQUERIA, NUEVO LEON, EN EL RESPALDO DE "COBRA" SANTOS-CASIMERO, Y ZULINA-OLGA Prensa CP PESQUERIA, NL.- Tal y como se es...

14/12/2014 - 16:11:07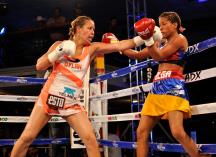 POR AMPLIA DECISIÓN UNANIME CASIMERO DERROTO A "COBRA" SANTOS Prensa CP PESQUERIA, NL.- La mexicana Zulina "Loba" Muñoz demostró porqué es una s&oacute...

14/12/2014 - 15:36:59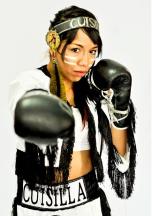 ANTE LA CAMPEONA FIB "CRESPITA" RODRIGUEZ Por Alfredo Jaime Gomez PUENTE ALTO, Chile.- En feroz batalla, la mexicana Janeth "Cuisilla" Pérez perdió una apretada decis...

13/12/2014 - 11:11:34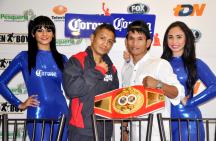 "TE PUEDO NOQUEAR", ADVIERTE CASIMERO A "COBRA" SANTOS, ESTE SABADO PESQUERIA, NUEVO LEON. Prensa CP PESQUERIA, Nuevo León.- El tozudo filipino Johnriel Casimero no se anduvo con rodeos y...

12/12/2014 - 09:45:34
Notizie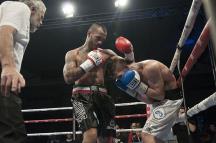 Andrea Di Luisa finalmente campione dell'Unione europea di Alfredo Bruno FABRICA DI ROMA, 20.12.2014 - Indubbiamente la televisione sta dando una mano consistente alla boxe, ma bisogna anche dire che dal lato spe...

21/12/2014 - 11:07:47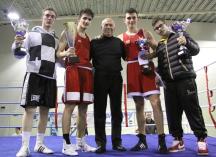 Attestazione di affetto per il compianto dilettante degli anni '70 di Gabriele Fradeani Collemarino, 20.12.2014 - Da tempo Adelchi Tonucci accarezzava l'idea di intitolare una manifestazione alla memoria di s...

21/12/2014 - 10:41:26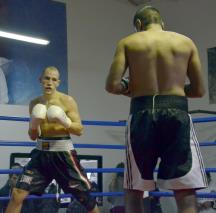 Successo per la riunione di giovedì scorso organizzata per il compleanno del capoluogo. Bella vittoria per il professionista Alessio Capuccio, promosso dalla Latina Boxe Parisi. Comunicato stampa ...

20/12/2014 - 11:55:19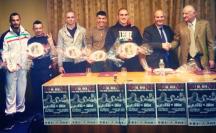 Per il vacante titolo dell'Unione europea dei supermedi Nel sottoclou Boschiero, Blandamura, Larghetti e Gurau Comunicato stampa OPI2000 Ieri pomeriggio presso l'hotel Aldero di Civita Castellana...

20/12/2014 - 10:40:57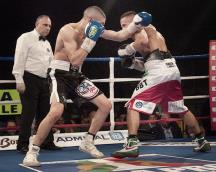 Vittoria di forza del pugile piemontese di Alfredo Bruno ROMA, 19.12.2014 - Quella dei leggeri italiani sembra una categoria senza pace, i campioni sembrano cadenzare la loro presenza con regolarità costante...

20/12/2014 - 10:06:29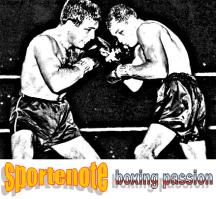 Riguardano i pesi piuma, superpiuma, superleggeri, medi, supermedi e mediomassimi La Federazione Pugilistica Italiana è tornata a trattare le questioni dei campionati italiani professionisti, che riassumiamo nelle di...

19/12/2014 - 18:11:13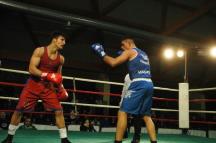 Dopo gli Assoluti di Gallipoli: la Campania pugilistica c'era una volta e ora non c'è più? di Adriano Cisternino Campania felix sul ring. C'era una volta e ora non c'è più? A...

17/12/2014 - 15:56:57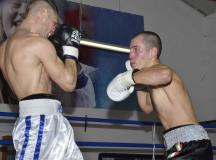 Grande attesa per il match di Alessio Capuccio Si combatte per festeggiare il compleanno del capoluogo pontino Comunicato stampa Torna la grande boxe a Latina in occasione del compleanno del capoluogo ...

17/12/2014 - 15:33:31
La grande boxe internazionale al Palasport di Porto Torres Il 20 dicembre appuntamento con la tredicesima edizione del Trofeo internazionale "Mario Solinas". In programma sfide tra i pugili di Italia e Romania e l&rsq...

16/12/2014 - 22:44:12
Sport & Note
Memories
ANTOLOGIA ITALIANA
ECHI DAL PASSATO
WORLD STATISTICS

Links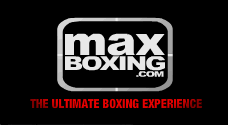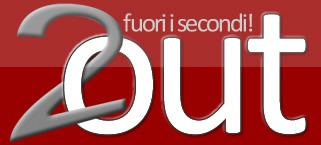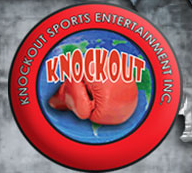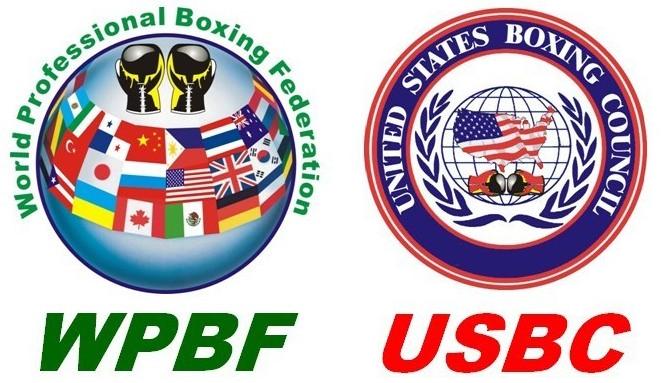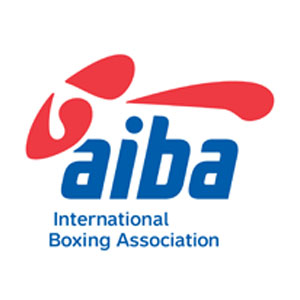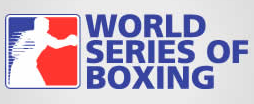 Sponsor
Under Construction