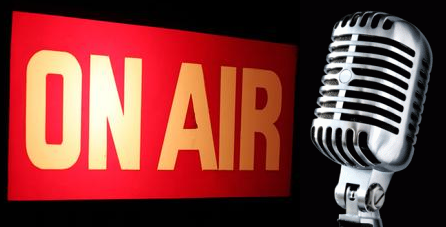 News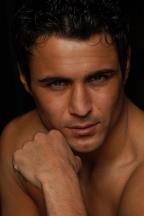 EURO NEWS By Per-Ake Persson There were purse bids yesterday in Rome for Mariano Hilario's defence of the EU supermiddleweight title against former WBC ruler Cristian Sanavia. OPI ...

27/08/2014 - 19.11.47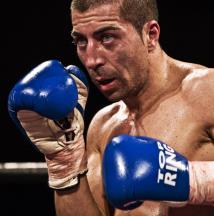 EURO NEWS By Per-Ake Persson Croatian cruiserweight Marino "Cro Beast" Goles (16-1) has 24 rounds of championship boxing ahead of him in September. On September 5 Goles defend the World...

26/08/2014 - 10.35.57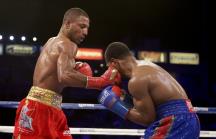 Kell Brook beats Shawn Porter by majority decision to claim IBF welterweight title By GREG BEACHAM AP Sports Writer CARSON, California — Kell Brook waited years for a world title shot, honing his skills...

17/08/2014 - 11.55.56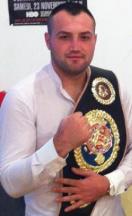 EURO NEWS By Per-Ake Persson EC Boxing's heavyweight hopefuls Christian Hammer (pictured) and Adrian Granat have both had busy weeks and more is to come. Hammer (16-3 and reigning WBO Euro heav...

16/08/2014 - 19.54.48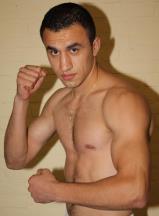 EURO NEWS By Per-Ake Persson The biggest boxing event in the last few years in Dutch boxing is the annual Ben Bril Memorial at the Theatre Carré in Amsterdam. This year&rsquo...

13/08/2014 - 9.42.50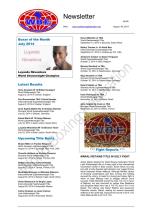 ...

07/08/2014 - 10.57.56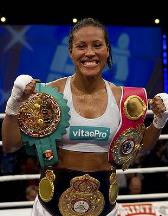 EURO NEWS By Per Ake-Persson The EBU have announced that Erik Skoglund's defence of the EBU-EU lightheavyweight title against Stefano Abateangelo (18-3-1) will go ahead September 13 in Copenhagen. It's a mand...

06/08/2014 - 16.55.08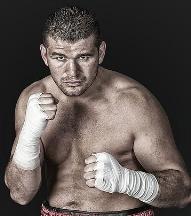 EURO NEWS By Per-Ake Persson EBU lightweight champion Emiliano Marsili (29-0-1) will make a voluntary defence of the title September 27 in Viterbo (Italy) and the opponent will be Hungarian Gyorgy Miszei, Jr ...

04/08/2014 - 16.30.18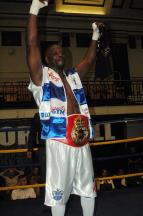 Prince adds the MBC International title to the WBO and IBF Inter-Continental titles By Gianluca (Rio) Di Caro London – Sunday, 3rd August 2014 After a fourteen year sabbatical Mark Prince r...

03/08/2014 - 20.31.40
Noticias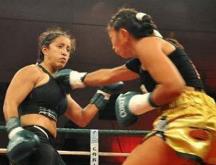 Tras vencer por puntos a la cordobesa Natalia Aguirre Por Roberto Agustin Pettacci Rosario, Argentina: La rosarina Victoria Bustos conservó el título de la categorí­a ligero de la Fed...

31/08/2014 - 17.42.26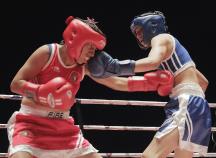 Prima de Jhonny González, por otro triunfo Por Alfredo Jaime CIUDAD DE MÉXICO.- En lo que se espera una función de fuertes emociones, Jazmín González, prima de Jhonny Gonz&a...

30/08/2014 - 11.09.05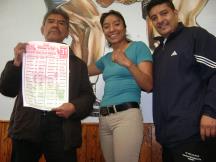 EN AMPLIACION LOS REMEDIOS Por Alfredo Jaime Gomez EL popular Rubén "Púas" Olivares apadrinará la tradicional función amateur de la colonia Ampliación Los Remedi...

29/08/2014 - 10.10.21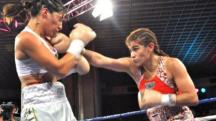 La 'Tigresa' Acuña retuvo título supergallo OMB al vencer por puntos a Soledad Matthysse Por Roberto Agustin Pettacci Buenos Aires: La formoseña Marcela Acuña retuvo anoche el t&ia...

25/08/2014 - 17.41.17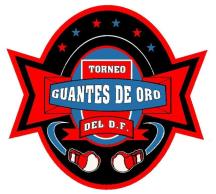 Alumno del "Bolillo" González, al ring Por Alfredo Jaime Gomez CIUDAD DE MEXICO.- Juan Carlos González, pupilo del xochimilca Carlos "Bolillo" González, ex campe&oac...

23/08/2014 - 10.15.44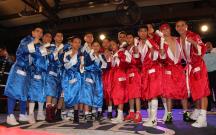 "Pájaro", Mayelli, "Drago", Jerson, campeones Por Alfredo Jaime Fotos de Pablo Lozano y Alma Montiel CIUDAD DE MEXICO.- Gran fiesta se vivió en la final del pres...

22/08/2014 - 20.50.37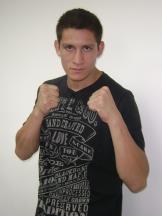 ESTE JUEVES GRAN FINAL DEL CINTURON DE ORO Surgirán siete campeones Por Alfredo Jaime Gomez CIUDAD DE MEXICO.- Siete nuevos campeones del famoso certamen El Cinturón de Oro, edici&o...

20/08/2014 - 9.47.00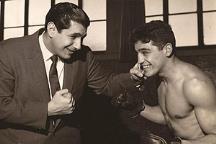 El boxeo lo recordará como el hombre que le ganó a Nicolino. Por Carlos Irusta ESPN.com BUENOS AIRES -- Se fue Abel Ricardo Laudonio, y con él, también, se va toda una &eacu...

15/08/2014 - 19.40.24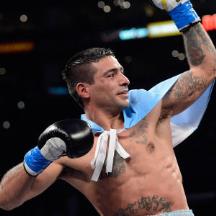 "TENGO LA MENTE EN LA PELEA CON MEXICANO ORTIZ", ASEGURO MATTHYSSE Por Roberto Agustin Pettacci El chubutense Lucas Matthysse, quien el 6 de septiembre combatirá en Cincinatti, Estados Unidos...

15/08/2014 - 9.54.20
Notizie
Il bilancio italiano dei massimi-leggeri di Giuliano Orlando Il serbo germanizzato Marco Huck (38-2-1) battendo sul ring di Halle in Sassonia, come da pronostico Mirko Larghetti (21-1) il gigante di Frontino, ...

31/08/2014 - 17.11.34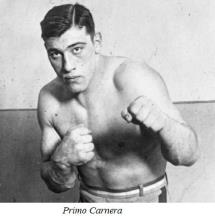 Il ricordo di Rocky Marciano nell'anniversario della sua morte di Alessadro Bisozzi ‹‹Tenetevi, antiche terre, i fasti della vostra storia. Datemi coloro che sono esausti, i poveri, le folle accalcate c...

31/08/2014 - 13.46.55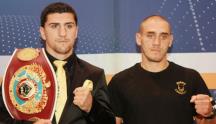 Huck supera un sorprendente Larghetti Il tedesco mantiene la cintura WBO cruiser ed eguaglia il record dell'inglese Nelson di Alfredo Bruno Halle, Germania, 30 agosto 2014 - Gli occhi alzat...

31/08/2014 - 11.08.42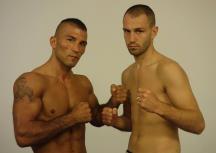 Samuele Esposito è campione Intercontinentale IBF di Alfredo Bruno ISCHIA, 29.08.2014 - In una bella serata di boxe nel piazzale Aragonese, gremito di pubblico, Samuele Esposito ha superato ai punti Ch...

30/08/2014 - 10.47.17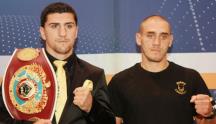 Larghetti affronta Huck…e gli esperti Brischetto si scontra con Koelling di Alfredo Bruno Sabato 30 agosto al Weber Stadium l'Italia si gioca la sua carta mondiale con il cruiser Mir...

29/08/2014 - 9.28.35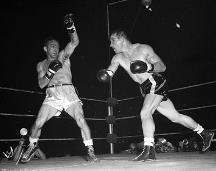 Epica battaglia per il successore di Robinson di Alfredo Bruno 28 agosto 1959 –San Francisco (California)- Quando l'arbitro Downey sul ring del Cow Palace alla 14ma ripresa fermò la furia d...

28/08/2014 - 8.30.23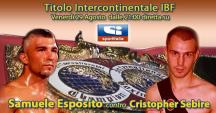 A Ischia "The wall" Esposito all'assalto di Sebire di Alfredo Bruno L'ultimo detentore del Titolo Intercontinentale IBF è stato l'ucraino Viktor Postol circa un anno fa. Dopodich&...

27/08/2014 - 17.59.29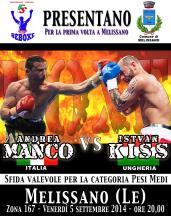 La decima prova a torso nudo nella sua Melissano, davanti al pubblico di casa Affronterà l'ungherese Kiss sulle 6 riprese di Sandro Turco Per il pugile salentino Andrea Manco, 8 vitt...

24/08/2014 - 13.32.46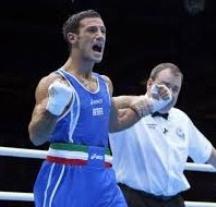 Appuntamento per giovedì 11 settembre di Amedeo Raffi Marina di Grosseto anche nel mese di settembre rimane al centro dell'attenzione sportiva. Infatti grazie alla sensibilità dell'Assessore allo ...

19/08/2014 - 19.39.54
Sport & Note
Memories
ANTOLOGIA ITALIANA
ECHI DAL PASSATO
WORLD STATISTICS

Links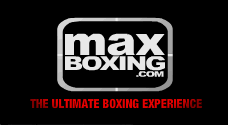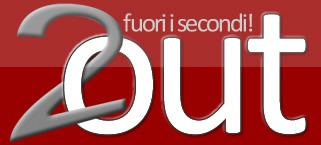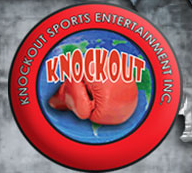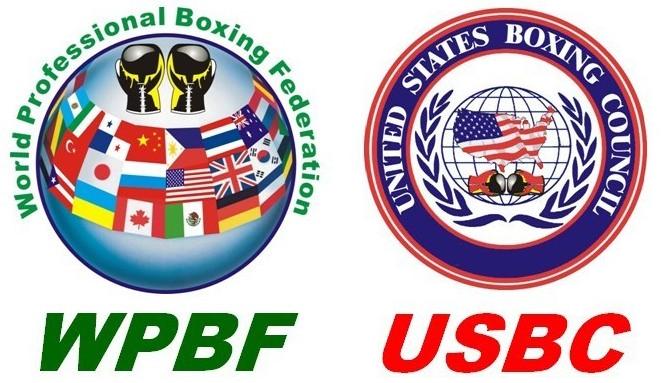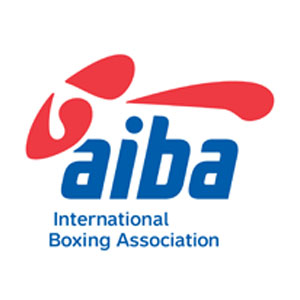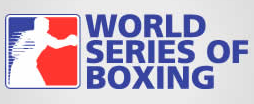 Sponsor
Under Construction