QUATTRO LIBRI ITALIANI, RACCONTI DI TANTE STORIE

News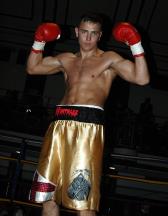 as Wood & Smith Score Sensational TKO Debut Victories Report: Gianluca Di Caro Usually it is either a Friday or Saturday night that I get my regular fix of pugilistic action, this week though it was a little di...

30/03/2015 - 19:01:04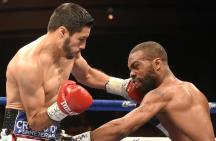 Russell Jr. takes featherweight title It's time to believe the hype: Gary Russell Jr. proved to be the better man by taking a featherweight title from Jhonny Gonzalez -- and he hardly broke a sweat doing it. By ...

29/03/2015 - 11:44:02
Kell Brook makes stunning return to the ring with fourth round stoppage of Jo Jo Dan in Sheffield just six months after surviving machete attack Kell Brook returned from an horrific knife attack last year to w...

29/03/2015 - 11:25:04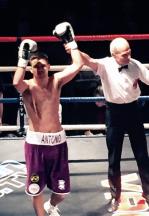 Someone's 'O' Had To Go – Sensational Counihan Stops Radic In One ANTONIO COUNIHAN By Gianluca (Rio) Di Caro London – Tuesday, 24th March 2015 – On Friday night, on the Stephen Vaugha...

24/03/2015 - 18:13:58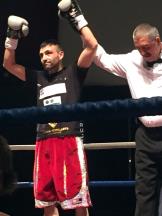 Khan Marches On – TKO Win Over Miko Leads To May 2nd Title Shot In London TASIF KHAN By Gianluca (Rio) Di Caro London – Tuesday, 24th March 2015 – On Friday evening Brad...

24/03/2015 - 00:04:02
EURO NEWS By Per-Ake Persson There were purse bids - again - for the oft postponed fight between Hadillah Mohuammdi (17-3-1) and Mariano Hilario (12-2) for the vacant EBU supermiddleweight title. &nbsp...

23/03/2015 - 19:18:28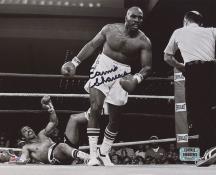 James Slater tells the story of a victory close to Earnie Shavers' heart boxingnewsonline.net ON THIS DAY in 1979 in Las Vegas, big-hitting heavyweight destroyer Earnie Shavers scored arguably the biggest win of his thrill...

23/03/2015 - 19:08:03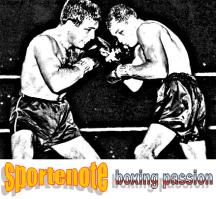 Carney, Agadzhanyan, Khan, Counihan, Quigley, Boyce and Economidies Impressively Destroy All Opposition Report by Gianluca (Rio) Di Caro 21st March 2015 – Whilst all the local sporting headlines have been about Satur...

21/03/2015 - 10:23:20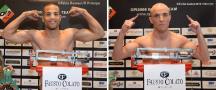 WBC Silver and EBU female Milano, 20 March 2015 – On Friday night in Milan at Fausto Colato's showroom, the weigh-in took place for the fighters who will square-off on Saturday's card promoted by OP...

20/03/2015 - 17:58:04
Noticias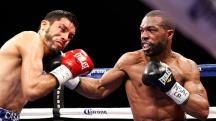 González, destronado por Russell Jr. Gary Russell Jr. envió tres veces a la lona a Jhonny González en el Palms de Las Vegas, antes de que el réferi detuviera el pleito por el título Pluma del ...

29/03/2015 - 11:58:12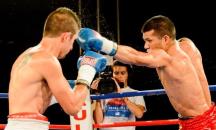 AL VENCER A MENDOCINO AGUIRRE Por Roberto Agustin Pettacci El campeón argentino de los superplumas, el local Ezequiel Fernández retuvo el título por primera vez, al vencer por puntos en diez ro...

28/03/2015 - 15:24:15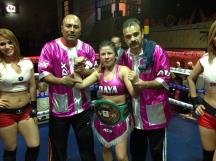 Montserrat "Raya" Alarcón es la nueva campeona nacional se corona en Monterrey Box Sonora/Promociones el Jefe 26 marzo 2015 La capitalina, Montserrat " Raya " Alarcón se proclam&oa...

27/03/2015 - 21:53:00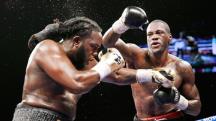 Una mirada estadística sobre los pegadores más fuertes del momento Por Carlos Irusta ESPN.com BUENOS AIRES -- Dicen que los números rigen al mundo. ¿Será as&iac...

27/03/2015 - 19:26:04
El corazón de La Máquina Cómo se prepara físicamente Matthysse con vistas a su pelea ante Provodnikov Por Carlos Irusta ESPN.com BUENOS AIRES -- Mat...

25/03/2015 - 15:47:57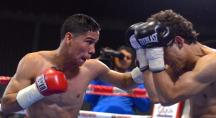 Enfrentará sábado 28 de febrero a Donnie Nietes Box Sonora/Promociones Zanfer 23 marzo 2015 El sonorense enfrentará el próximo sábado 28 de febrero a Donnie Nietes por el ca...

23/03/2015 - 23:13:19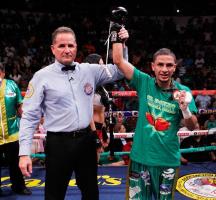 "Pollo" López y "Princesa Tapatía" Arroyo ganan títulos mundiales en Chiapas Box Sonora/Promociones Zanfer 22 marzo 2015 En la peleas estelares del Festival KO a las D...

23/03/2015 - 22:48:00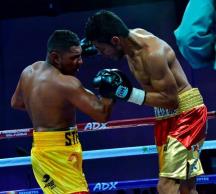 El capitalino Nery "Pantera" Saguilán conquistó a los miles de aficionados Box Sonora/Prensa Promociones del Pueblo 22 marzo 2015 Con su carismático y estrafalario estilo de b...

22/03/2015 - 22:36:01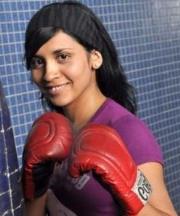 SANJUANINA YUDICA RETUVO TITULO MOSCA FIB AL EMPATAR CON SANTAFESINA TABORDA EN CASEROS Por Roberto Agustin Pettacci La invicta sanjuanina Lorena Paola Yudica (en la foto) retuvo anoche el título mosca...

22/03/2015 - 12:23:45
Notizie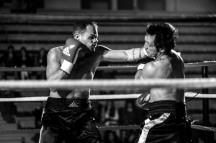 Il piemontese si afferma sul navigato friulano comunicato stampa Lunedì 30 marzo 2015 – Ieri sera sul ring del Palabonprix di Biella, nel match clou della bella manifestazione mista organizzata dal Box...

30/03/2015 - 18:32:10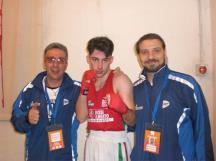 Per l'organizzazione dell'interregionale tra Umbria, Marche, Abruzzo e Lazio di Vezio Romano FOLIGNO, 28.03.2015 – Tredici combattimenti, fra i quali alcuni di notevole livello tecnico, sono...

30/03/2015 - 12:02:30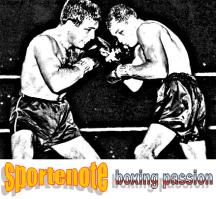 Comoda difesa per il campione IBF dei welter Sheffield, Inghilterra, 28 marzo 2015 – Il campione IBF dei pesi welter Kell Brook ha difeso la sua corona mondiale con irrisoria facilità contro Jo Jo Dan, romeno di st...

29/03/2015 - 00:22:33
Durante il telegiornale "Studio Aperto" di Italia 1 comunicato stampa Sabato 28 marzo 2015 -- Il campione d'Europa dei pesi superleggeri Michele Di Rocco è stato ospite del programma "S...

28/03/2015 - 16:19:57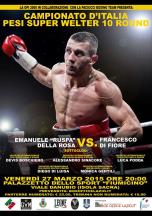 Tanti meriti anche allo sconfitto Di Fiore di Alfredo Bruno FIUMICINO, 27.03.2015 – Nella riunione al Palazzetto, organizzata dalla OPI 2000 con la collaborazione della Champion Club di Marcello...

28/03/2015 - 08:37:48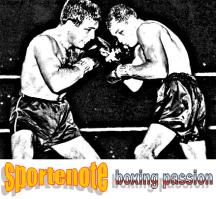 Alfano contro il polacco Knade, Lazzi affronta Latini di Alfredo Bruno Roma, 27 marzo 2015 – Domani sera, 28 marzo, a Fiumicino seconda serata consecutiva di boxe, stavolta nella struttura di via Geminiano Mo...

27/03/2015 - 19:07:38
Dopo la discutibile sconfitta in Portorico, sabato è atteso un successo netto a Milano. di Giuliano Orlando Milano, 26 marzo 2015 – Dopo la delusione della scorsa settimana, si attende la...

26/03/2015 - 22:21:24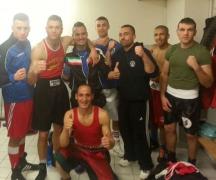 A Mulhouse sofferta una sconfitta manovrata comunicato stampa Una forte squadra Lombarda-Piemontese capitanata dal campione italiano Benkorichi presa di mira dagli arbitri transalpini, sia sotto il profilo della co...

26/03/2015 - 19:04:39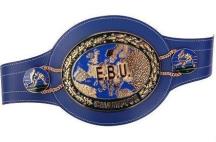 Affronterà il difficoltoso Soro Roma, 26 marzo 2015 – Il peso medio Emanuele Blandamura avrà la sua seconda opportunità in campo continentale nella sua terra italiana. La risoluzione è scaturit...

26/03/2015 - 15:55:08
Sport & Note
Memories
ANTOLOGIA ITALIANA
ECHI DAL PASSATO
WORLD STATISTICS

Links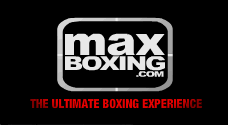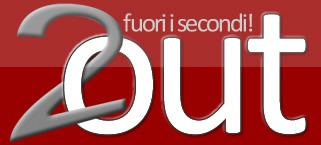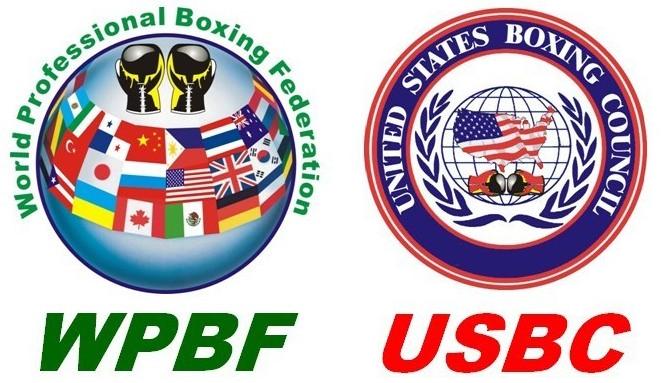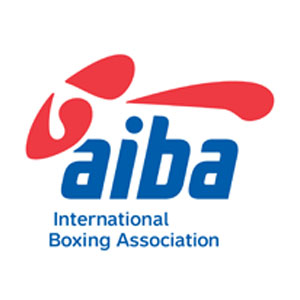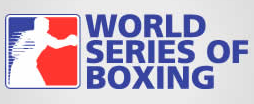 Sponsor
Under Construction