News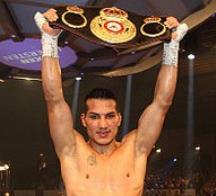 EURO NEWS By Per-Ake Persson Nothing is confirmed by Sauerland Event but media in German writes that WBA interim superwelter champ "Golden" Jack Culcay (pictured) will defend the title Septembe...

03/08/2015 - 20:06:02
Marsili-Diaz will be broadcast live OPI 2000 Press release Friday July 31, 2015 - Today, at Leonardo Da Vinci Rome Airport Hotel in Fiumicino (close to Rome), Salvatore Cherchi's OPI 2000 held the official weigh-in...

31/07/2015 - 19:25:27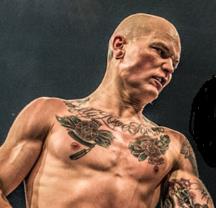 EURO NEWS By Per-Ake Persson Unbeaten supermiddle Niklas Rasanen (9-0) take on tough Serbian Geard Ajetovic (26-11-1) in the headliner of an outdoor show in Savonlinna in Eastern Finland. Rasanen (pictured)&n...

31/07/2015 - 08:52:40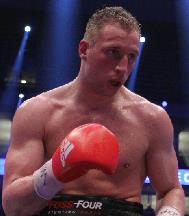 EURO NEWS By Per-Ake Persson German lightheavy Enrico Koelling (18-1) has been diagnosed with diabetes type 1 and that is the type one is born with or gets during childhood writes Berliner Kurier. Howeve...

30/07/2015 - 18:12:23
Three shows scheduled By Per-Ake Persson German EC Boxing have as previously reported three shows scheduled beginning with August 28 in Galati (Romania) where heavyweight Christian Hammer (17-4) headlines and take on exper...

29/07/2015 - 17:23:54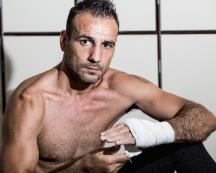 On August 1 in Italy Marsili-Diaz for WBC Silver title OPI 2000 Press release On next Saturday August 1, in Fiumicino (close to Rome), Italy, Salvatore Cherchi's OPI 2000 will promote a major card in associat...

28/07/2015 - 18:10:08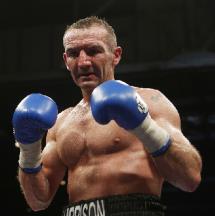 Where Is Scott Harrison? Authorities Refusing To Provide Location To His Family. London, UK – Monday, 27th July 2015 – On Friday last week, Scott Harrison was extradited to Spain, following appeal judge...

28/07/2015 - 08:53:50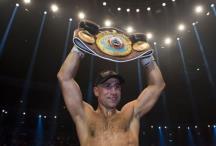 EURO NEWS By Per-Ake Persson WBO supermiddle champ Arthur Abraham (43-4) have extended his contract with Sauerland Event until the end of 2017. And not only that Abraham and Sauerland says they again are going afte...

25/07/2015 - 09:20:05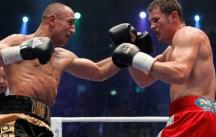 EURO RESULTS By Per-Ake Persson July 21, Warzaw, POL, Legia Fight Club 8x3, h: Andrzej Wawrzyk, Pol KO 2 Patryk Kowoll, Pol Kowoll was down in the first and twice in the se...

22/07/2015 - 09:38:50
Noticias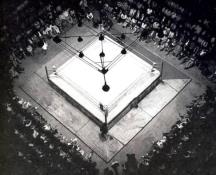 CONADE PRESENTARÁ LA COMISIÓN NACIONAL DE BOXEO Y LUCHA LIBRE, BOX AMATEUR Y BOX THAI Boxaldia.com tuvo acceso a lo que ha venido trabajando la CONADE para darle forma a los Campeonatos Nacionales, y aquí se lo mos...

03/08/2015 - 18:38:18
CAMPEONATOS NACIONALES DE LA COMBOX DEL DISTRITO FEDERAL YA NO EXISTEN Por Isaac Guerra El sábado pasado el secretario de la Comisión de Boxeo del Distrito Federal, Emilio Gutiérrez Aguayo crit...

03/08/2015 - 18:32:14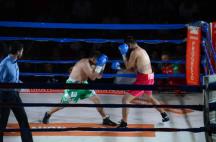 DEL CINTO DORADO AVALADO POR LA OMB Por Isaac Guerra El lagunero Iván 'Ruso' Pereyra se coronó campeón mexicano del Cinturón Dorado avalado por la Organización Mundial de Boxe...

03/08/2015 - 11:24:54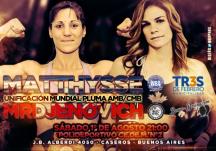 EN PELEA UNIFICATORIA TÍTULO PLUMA AMB Y CMB Por Roberto Agustin Pettacci La argentina Edith Soledad Matthysse, campeona pluma de la AMB, derrotó por puntos en 10 rounds, con fallo unánime, a l...

02/08/2015 - 18:42:12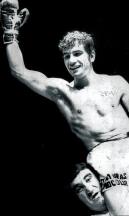 Perico Fernández "El día que despertaron a la fiera" Una destacada carrera boxística plagada de éxitos memorables con 125 peleas de las cuales 82 victorias, (47 de ellas antes del l&ia...

27/07/2015 - 18:05:30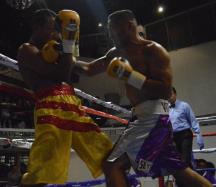 GARIBAY NOQUEO Y SHOKI GANO POR PUNTOS EN FUNCION DE DISTRITO BOX PROMOTIONS Por Alfredo Jaime En función de contiendas muy niveladas, el defeño Gustavo "Vitaminas" Garibay co...

26/07/2015 - 08:59:24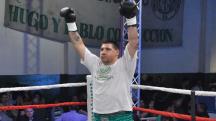 El Toro Domínguez, 20 años después El 25 de julio de 1995, se consagró campeón mundial de peso crucero WBC frente a Akim Tafer Por Carlos Irusta ESPN.com ...

25/07/2015 - 20:30:28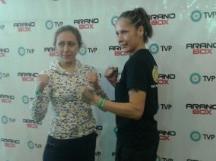 AL VENCER A BONAERENSE MADERNA Por Roberto Agustin Pettacci La sanluiceña Yohana Belén Alfonzo (61,200) se consagró anoche campeona de la categoría ligero de la OMB al vencer por puntos ...

25/07/2015 - 18:47:42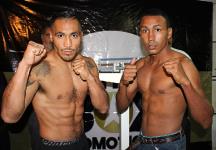 "GOLPES ENTRE NACIONES", HOY EN EL SALON FASCINACION Garibay-Canales, y Sakai-Zúñiga, de nocaut EL NUEVO ESCENARIO ES SALÓN FASCINACION (DF), ubicado en PLUTARCO ELIAS CALLES 1150, a ...

24/07/2015 - 08:25:32
Notizie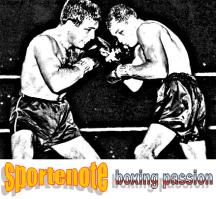 Aggiornamento sullo stato dei campionati italiani professionisti Campionato d'Italia pesi mosca Il titolo è vacante e...

03/08/2015 - 15:20:54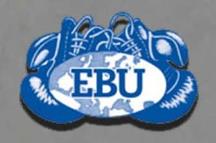 Dopo la sconfitta dell'italo-americano Roma, 3 agosto 2015 – L'EBU ha preso la decisione di rimuovere Paul Malignaggi, l'italo-americano di New York, dalla qualifica di challenger del campione europeo dei pesi...

03/08/2015 - 13:55:50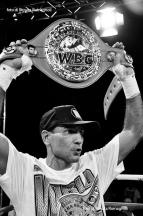 L'italiano ha fatto la differenza nella velocità e precisione. La OPI 2000 impegnata nel cercare la migliore opzione tra WBC e IBF. di Giuliano Orlando Fatti i giusti complimenti all'inoss...

03/08/2015 - 11:09:15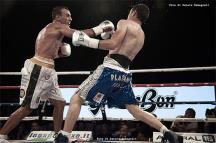 Marsili entra nella storia da campione del mondo Ottimo il gradimento televisivo di AlfredoBruno FIUMICINO, 01.08.2015 - Emiliano Marsili da ieri sera siede sul trono mondiale Silver WBC dei legg...

02/08/2015 - 10:49:45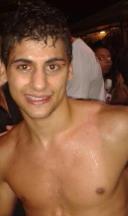 Atterrato nella seconda ripresa, costringe l'avversario al tappeto nel terzo round. comunicato Venerdì 31 luglio 2015 – Iuliano Gallo da spettacolo davanti al Bar Napoleon di Villa Guardia, nel gremito...

01/08/2015 - 13:03:39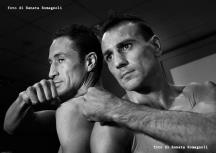 A Fiumicino in gioco il Silver WBC leggeri Grazie agli sforzi della OPI2000 e del suo ammiratore, il cantautore dei Tiromancino, Federico Zampaglione. Diretta dalle 23 su Deejay TV. di Giuliano Orlando...

01/08/2015 - 07:58:26
I pesi ufficiali per la riunione di Fiumicino Comunicato OPI 2000 Si è svolta presso il Leonardo Da Vinci Rome Airport Hotel in Via Portuense 2470 a Fiumicino la cerimonia del peso dei pugili impegnati nella...

31/07/2015 - 19:16:45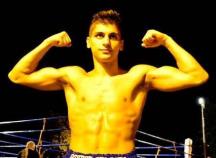 Secondo appuntamento prof per il promettente allievo di Lauri comunicato stampa Venerdì 31 luglio 2015 – Il centro commerciale Centerville di Villa Guardia, davanti al Bar Napoleone, ospiterà ve...

31/07/2015 - 09:13:06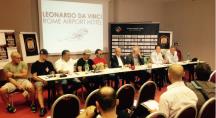 I due pugili si affronteranno sabato prossimo In palio il vacante titolo silver dei pesi leggeri WBC Comunicato OPI 2000 Fiumicino, Roma, 30 luglio 2015 – Si è svolta pr...

30/07/2015 - 18:24:29
Sport & Note
Memories
ANTOLOGIA ITALIANA
ECHI DAL PASSATO
WORLD STATISTICS

Links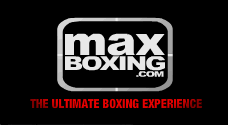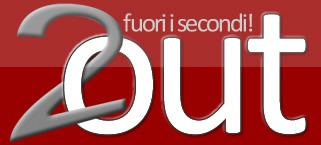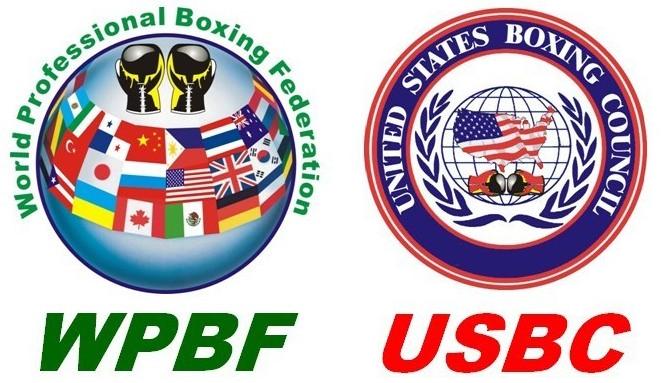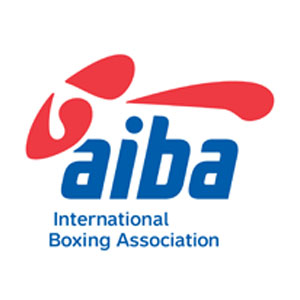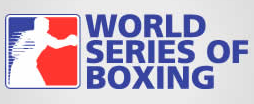 Sponsor
Under Construction