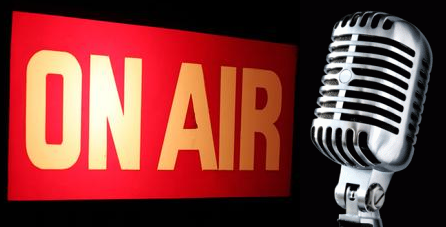 News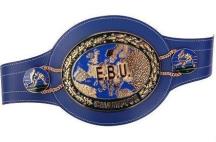 EBU Light-Heavyweight Title By Per-Ake Persson European Commitment Boxpromotion, headed by Erol Ceylan, won today's purse bids in Rome for EBU lightheavyweight champion Igor Michalkin's mandatory defenc...

30/10/2014 - 18:20:06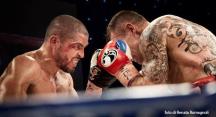 EURO RESULTS By Per-Ake Persson Oct 25, Monte Carlo, MON, M C Casino, Martin Murray, 72,48, Uk Wtdec 7 Domenico Spada, 72,4, Ita Murray retained the WBC Silver title when Spada was r...

30/10/2014 - 15:37:28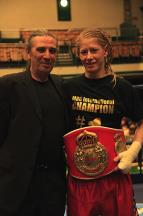 Malta Boxing Commission In Demand – Five International Events Before End Of Year, Four In The UK! Gzira, Malta – Wednesday 29th October 2014 Malta Boxing Commission Vice President Gianluca Di Caro toda...

29/10/2014 - 11:27:09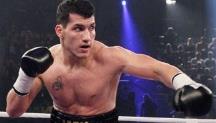 EURO NEWS By Per-Ake Persson Slovakian Tamas Kovac, who fought Beibut Shumenov for the WBA title super title in December of last year and was stopped in three, take on Ugandan Hamza Wandera Oct 31 in Trnava (Slovak...

28/10/2014 - 22:16:05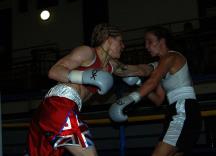 Marston Reigns Victorious, Ozgul and Counihan Impress at York Hall Report and Photos: Gianluca (Rio) Di Caro Dave Murphy and the Acourtier Events crew returned to York Hall on Saturday night with their latest offer...

28/10/2014 - 08:27:16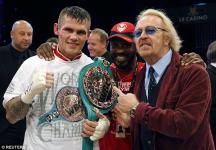 Martin Murray earns shot at world champion Gennady Golovkin after beating Domenico Spada in Monte Carlo Martin Murray battles his way past Domenico Spada in Monte Carlo It means St Helens mid...

27/10/2014 - 11:15:58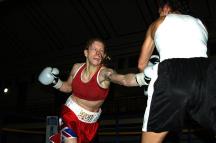 Marston Dominates Gulyas To Secure MBC International Title MBC INTERNATIONAL CHAMPIONSHIP Mark Brown MBC International Press Officer London – Sunday, 26th October...

27/10/2014 - 10:44:48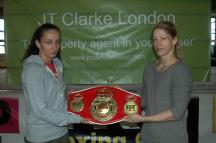 Marston-Gulyas Weights & Quotes From London By Gianluca (Rio) Di Caro London - Friday, 24th October 2014 The weigh-in for the Marianne Marston versus Marianna Gulyas, for their MBC In...

24/10/2014 - 22:47:02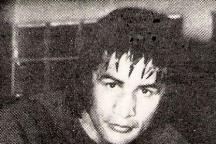 EURO NEWS By Per-Ake Persson Argentinian Avenamar Peralta has passed away at the age of 71 in San Justo (Argentina). Peralta compiled a record of around 103-33-15-1 in a career that lasted from 1965 through 1982. F...

23/10/2014 - 22:09:24
Noticias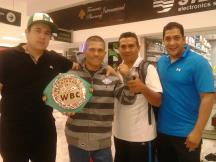 El pugil de Canelo Promotions, campeón mundial paja del WBC, en Tailandia para buscar atizar un nocaut a Menayothin, el jeves entrante. Prensa CP CON el ánimo por las nubes, el jalisciense Osvaldo &ld...

31/10/2014 - 09:24:09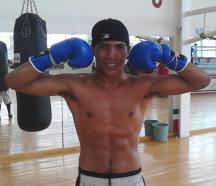 EN "GUERRA DE NACIONES" "NEGRITO" SILVESTRE, EX CAMPEÓN MUNDIAL DE LAS 105 LIBRAS DE LA WBA, SE MEDIRÁ CON YOKOYAMA EN LA MISMA CARTELERA EN QUE ANABEL "AVISPA" ORTIZ DEF...

29/10/2014 - 08:25:53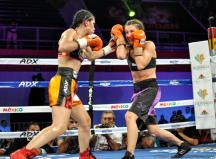 "RUSITA" RIVAS EN SU GRAN DEMOSTRACION ANTE RAMADAN "GATITO" TUVO QUE PISAR EL ACELERADOR PARA APLICAR ESPECTACULAR KO A BAAT Prensa CP GOMEZ PALACIO, Dgo.- Yazmín "Rusi...

27/10/2014 - 09:26:49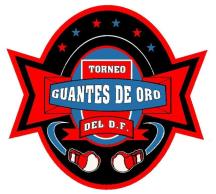 ESTE SABADO EN LA ARENA MEXICO Habrá más campeones Por Alfredo Jaime CIUDAD DE MEXICO.- La suma de campeones de los tradicionales Guantes de Oro se incrementará en la segunda y &ua...

25/10/2014 - 11:58:30
AMBIENTADO PESAJE EN GOMEZ PALACIO. WRUSITA" MARCO 53.500 Y RAMANDAN 51.500. "HARÉ UNA PELEA VELOZ, COMO LO HACE PACQUIAO", DIJO LA AUSTRALIANA. "GATITO" GUERRERO 53.500 Y BAAT 53.20...

25/10/2014 - 11:48:04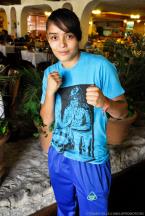 "CHOLOLITA" LARIOS ESTARA EN EL RESPALDO DE "RUSITA" RIVAS-RAMADAN. INTENTARA SUPERAR A SU PADRE OSCAR "CHOLOLO" LARIOS, EX CAMPEÓN MUNDIAL. Prensa CP GOMEZ PA...

24/10/2014 - 09:38:47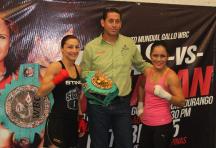 PARA SU PELEA DEL SABADO EN GOMEZ PALACIO, DURANGO ESTE JUEVES OFRECERÁN CONFERENCIA DE PRENSA Prensa CP GOMEZ PALACIO, Durango.- La local Yazmín "Rusita" Rivas, campeona mund...

23/10/2014 - 08:55:27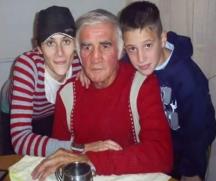 Murió Avenamar Peralta, un ícono del Boxeo Tenía 71 años y fue un grande del boxeo de la década del 60 y el 70. Combatió con los mejores de su tiempo. Peralta...

22/10/2014 - 16:30:56
"RUSITA" RIVAS, CAMPEONA MUNDIAL GALLO DEL WBC, CONTRA SUSIE RAMADAN, ESTE SÁBADO EN GÓMEZ PALACIO, DURANGO. "GATITO" GUERRERO-JONATHAN BAAT, DE NOCAUT. PROMESAS LOCALES COMO &ldqu...

22/10/2014 - 15:18:14
Notizie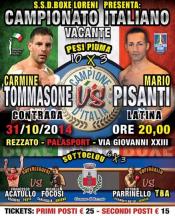 Tra Pisanti e Tommasone un match da tripla In palio la vacante cintura nazionale di Alfredo Bruno 30 ottobre 2014 – Domani sera sul ring del Palasport di Rezzato il titolo italiano dei piuma avr&...

30/10/2014 - 18:29:04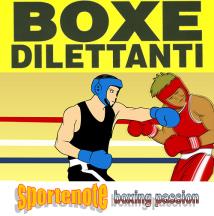 Buone speranze per il futuro pugilistico palermitano Organizzazione della Polisportiva Little Club Palermo, 25 ottobre 2014 – Domenica di buon livello tecnico per la Noble Art, nel capoluogo siciliano, all&...

29/10/2014 - 08:50:32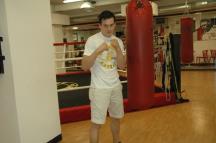 Intervista a Vladimir Gavrilita, pugile che ama la boxe sovietica di Alfredo Bruno Vladimir Gavrilita (+ 12, = 2, - 10), 24 anni, nativo della Moldavia e residente a Roma, è data la sua ancora giovane ...

27/10/2014 - 10:01:14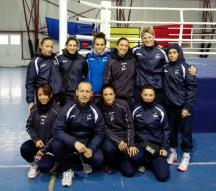 Davide e Amato al bis, vincono anche Alberti, Gordini e Mesiano. Stop per Calabrese, Marenda e Severin. di Giuliano Orlando Si è concluso a Bobadag in Romania, la due g...

27/10/2014 - 08:51:12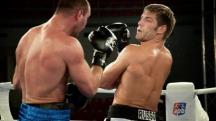 Russo vince a Roma, Valentino e Picardi cedono all'estero. Sorprese nei 69, 81 e +91. di Giuliano Orlando Russo promosso, Valentino e Picardi si fermano al primo ostacolo. A so...

27/10/2014 - 08:37:51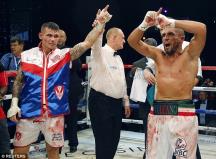 Una ferita lo ferma contro l'inglese Murray di Alfredo Bruno Domenico Spada (+39, - 6), 34 anni, sul ring di Montecarlo ha dovuto desistere dalla lotta più che per causa del suo avversari...

27/10/2014 - 08:25:28
Flash News #APB: Ad Almaty Valentino perde per Split Decision contro Suarèz Mancano pochissime ore al primo gong dell'evento APBRoma che farà alzare il sipario sulla fase Pre Ranking APB per i 91 Kg, tra i ...

26/10/2014 - 09:43:52
Zagreb14 Euro Youth Boxing Championships Final Day: E' Grande Italia. Oro per Arecchia e Lizzi, Argento per Sarchioto L'European Youth Boxing Championships 2014 si è concluso quest'oggi a Za...

26/10/2014 - 00:26:45
APB: buona la prima di Clemente Russo di Alfredo Bruno Roma, 24.10.2014 – La serata diventa storia con la prima italiana dell'APB. A combattere sono i massimi, oppure i 91kg., allo spettatore la facolt&...

26/10/2014 - 00:19:21
Sport & Note
Memories
ANTOLOGIA ITALIANA
ECHI DAL PASSATO
WORLD STATISTICS

Links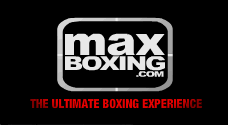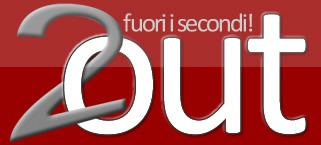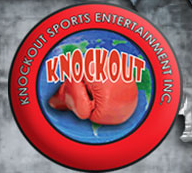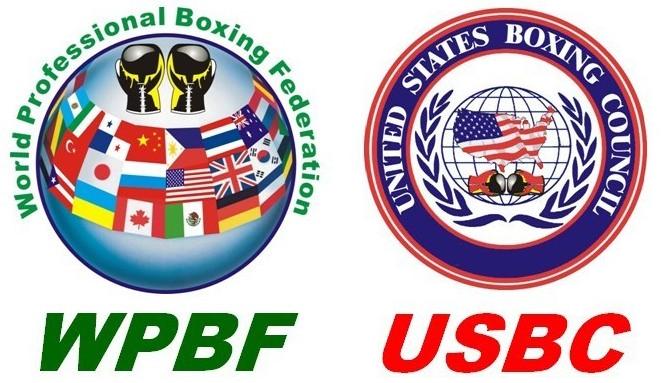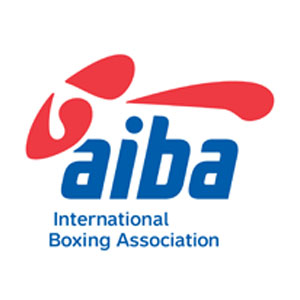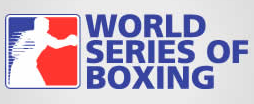 Sponsor
Under Construction