News
Tyson Fury remains on track for fight against world champion Wladimir Klitschko after beating Christian Hammer Tyson Fury needed eight rounds to beat Christian Hammer at the O2 Hammer was pull...

02/03/2015 - 10:10:59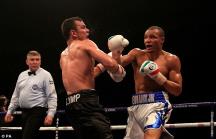 Chris Eubank Jnr stops Dmitry Chudinov after battered Russian suffers cut eye Chris Eubank Jnr stopped Dmitry Chudinov in the final round Eubank had been dominant from the first bell against t...

02/03/2015 - 09:55:02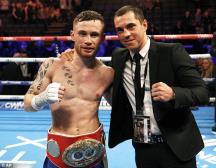 Carl Frampton and Scott Quigg on collision course after Jackal's five-round destruction of Chris Avalos in world title defence Carl Frampton stopped Chris Avalos in the fifth round in Belfast ...

02/03/2015 - 09:39:23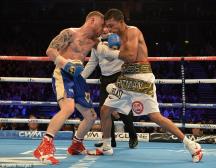 Carl Frampton stops Chris Avalos to retain IBF super-bantam title Carl Frampton stopped Chris Avalos in the fifth round in Belfast The 28-year-old successfully defended his IBF super-bantamwei...

02/03/2015 - 09:16:20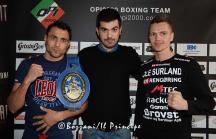 Euro champ Michele Di Rocco: "After Kasper Bruun, I want the world title" OPI 2000 Press Release On Thursday February 26, in Milan (Italy), European super lightweight champion Michele Di Rocco spoke at th...

27/02/2015 - 18:36:42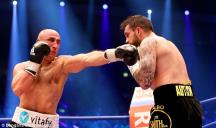 EURO RESULTS By Per-Ake Persson Feb 21, Berlin, GER, O2 Arena, Sauerland Event Arthur Abraham, 76,1, Ger W12-U Paul Smith, 75,1, UK Abraham retained the WBO title wit...

26/02/2015 - 13:19:00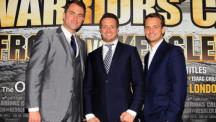 Matchroom Sport, Team Sauerland Announce Historic TV Deal Matchroom Boxing and Team Sauerland have agreed an historic TV rights deal to share their big fight nights. Eddie Hearn, Kalle and Nisse Sauerland&nbs...

24/02/2015 - 22:01:53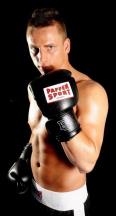 EURO NEWS By Per-Ake Persson Today there should have been purse bids for Jack Culcay's defence of the EBU superwelter title against Cedric Vitu but Culcay relinquished the title and it is ...

23/02/2015 - 21:57:23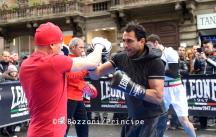 Huge success for Euro champ Michele Di Rocco's public workout in Milan Promoted by Salvatore Cherchi's OPI 2000 in association with Principe Boxing Events led by Alessandro Cherchi. ...

23/02/2015 - 19:24:11
Noticias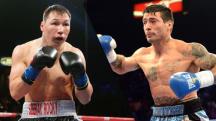 Confirman Matthysse-Provodnikov Por Salvador Rodríguez ESPN.com MÉXICO -- Golden Boy Promotions confirmó el esperado duelo entre el argentino Luca...

25/02/2015 - 15:43:12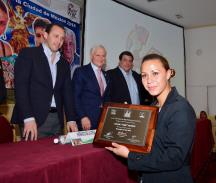 Zulina Muñoz, campeona mundial supermosca WBC, por tercer año consecutivo es la mejor boxeadora. FELIZ POR SU PASO EN EL BOXEO. La guapa y sólida campeona mundial de las 115 libras del WB...

25/02/2015 - 08:04:58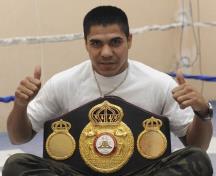 Argentino Jesús Cuellar fue proclamado "campeón regular" de los plumas por la AMB Por Roberto Agustin Pettacci El argentino Jesús Cuellar, quien ostentaba el título &quot...

22/02/2015 - 16:10:05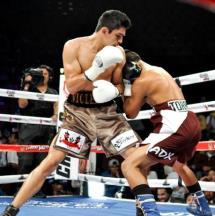 Nancy "Chatita" Franco se vengó de Vicky Argueta y recuperò el cetro universal paja de la FIB EN EL CENTRO DE ESPECTACULOS LA ROCA DE EPAZOYUCAN Prensa CP EPAZOYUCAN, Hgo.- El t...

22/02/2015 - 11:08:43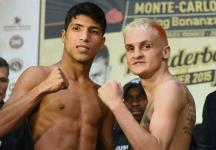 LO DIERON PERDEDOR POR PUNTOS ANTE BUDLER Prensa CP El nayarita Jesús "Negrito" Silvestre en todo momento forzó la pelea y merecía mejor suerte, pero los jueces lo dieron perdedor p...

22/02/2015 - 10:51:39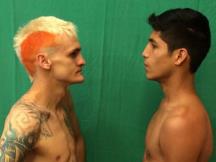 "NEGRITO" SILVESTRE DISPUTA EL TITULO MUNDIAL PAJA DE LA AMB, ESTE SABADO EN MONTECARLO, MONACO. Prensa CP Jesús "Negrito" Silvestre, de Tepic, Nayarit, tendrá la gran oportunidad de agenc...

21/02/2015 - 09:42:46
ESTE MIERCOLES EN MONTERREY "Farito"-"Pinky", de campeonato Por Alfredo Jaime Gomez EL sorprendente capitalino Jesús "Farito" Faro se medirá con el r...

18/02/2015 - 08:54:11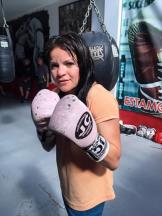 Cierra parte fuente de sus entrenamientos, para su pelea en el Centro de Espectáculos de la Roca de Epazoyucan, Hidalgo. Prensa CP La tapatía Nancy "Chatita" Franco dijo que le tiene prepa...

17/02/2015 - 09:04:53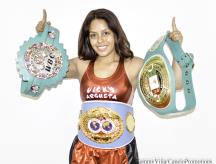 CON VICKY ARGUETA CONTRA NANCY "CHATITA" FRANCO, HORACIO "VIOLENTO" GARCIA, EMILIO PEREA, EN EL RESPALDO. BOLETOS DE ENTRADA DESDE 100 PESOS. Prensa CP Interesante función qu...

16/02/2015 - 07:57:07
Notizie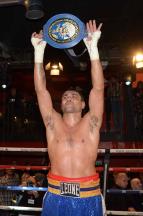 Registrato il tutto esaurito comunicato stampa "Per la seconda volta consecutiva il teatro Principe ha registrato il tutto esaurito, il pubblico faceva un tifo da stadio calcistico e l'evento ha avuto una grand...

02/03/2015 - 16:00:54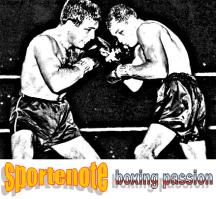 Riguardano i pesi supergallo, superpiuma, medi, supermedi e mediomassimi La Federazione Pugilistica Italiana è tornata a trattare le questioni dei campionati italiani professionisti, che riassumiamo nelle distinte...

02/03/2015 - 12:57:31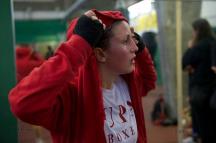 Martina Aliano: diario di una pugile di Alfredo Bruno foto di Luigia Giovannini Martina Aliano (= 2, - 2), 30 anni compiuti, non ha certo un record esaltante, ma si è concent...

02/03/2015 - 11:15:54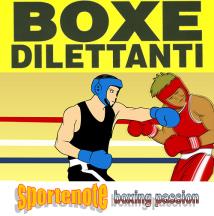 Soddisfazione per il tecnico Bellotti di Lorenzo Vandi Cesenatico, 28 febbraio 2015 - Giornata di esordio per molti atleti, tra cui Daniel Bollini, 81 kg, che disputa il suo primo match contro il pari peso Ma...

02/03/2015 - 11:01:54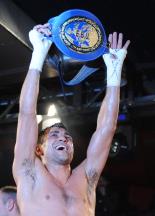 Non basta il coraggio a Bruun, troppo fragile Di Donato. Caccia Tutto esaurito a Milano. Milano, 28 febbraio 2015 – Tutto esaurito al Teatro Principe di Milano per l'europeo superleggeri Di Rocco...

02/03/2015 - 08:09:27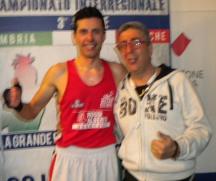 Allietato da dilettanti umbri, emiliani e marchigiani di Vezio Romano FOLIGNO, 28.02.2015 -- Nella propria ampia palestra la Boxe Foligno ha presentato una piacevole riunione pomeridiana con atleti umbri, emi...

01/03/2015 - 11:47:32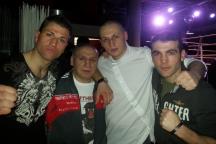 IL PANTHERS LAURI CON GJONKU, MIANO E SCACCIA SBANCA IL CASINO' DI BASILEA Comunicato stampa Venerdì 27 febbraio 2015 a Basilea, il Panthers Lauri ha sbancato il Casinò con tre esaltanti prove. I...

01/03/2015 - 11:12:45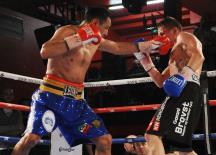 Decisa prestazione del campione EBU Caccia sorprende De Donato Milano, 28 febbraio 2015 – Il titolare EBU dei pesi superleggeri Michele Di Rocco, kg 63.500, ha mantenuto la sua cintura continentale con una pr...

01/03/2015 - 00:50:16
Defraudata in Kazakistan Ottima prova d'assieme dei Thunder, che vincono con Barnes e Mangiacapre. Conlon avrebbe meritato la vittoria. Sconfitti Munno e Spahiu. di Giuliano...

28/02/2015 - 19:39:09
Sport & Note
Memories
ANTOLOGIA ITALIANA
ECHI DAL PASSATO
WORLD STATISTICS

Links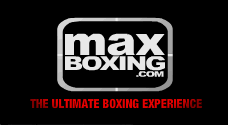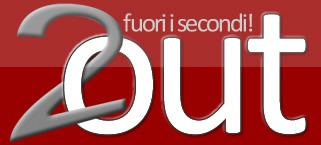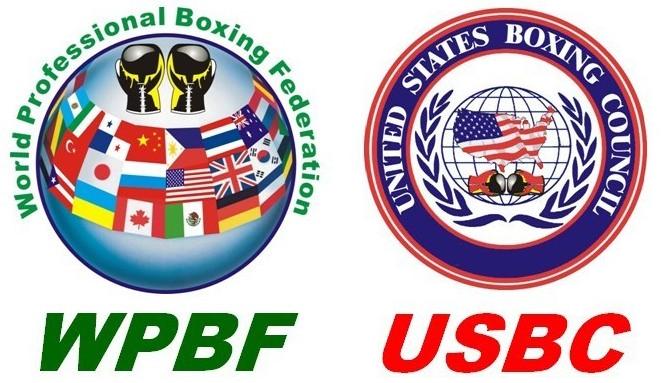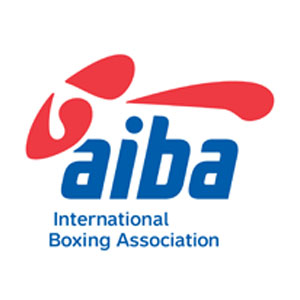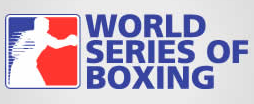 Sponsor
Under Construction