News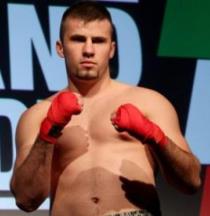 EURO NEWS By Per-Ake Persson Unbeaten cruiser Damir Beljo (20-0) defends the WBO Euro title September 5 in Mostar (Bosnia & Hercegovina) against the Albanian Tyson, Nuri Seferi (36-7) in the headliner of a EC B...

03/07/2015 - 16:54:20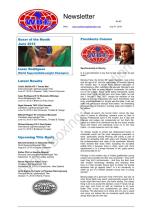 ...

02/07/2015 - 15:18:47
For the WBU Super Welterweight World title COLLOSEUM PROMOTIONS Present WORLD CHAMPIONSHIP BOXING CRAIG DOCHERTY Vs. MICHAEL KELLY Lagoon Leisure Centre, Paisley, ...

01/07/2015 - 12:55:19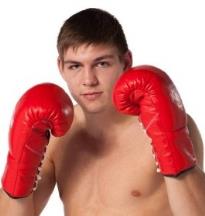 EURO NEWS By Per-Ake Persson 16-year old supermiddle Leon Bauer (1-0) is the youngest professional boxer in Germany and is hailed as a supertalent by his trainer and father Bernd as well as his manager Rainer Gottw...

30/06/2015 - 00:09:39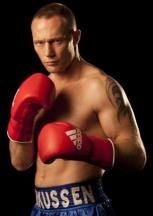 EURO NEWS By Per-Ake Persson German Eduard Gutknecht (27-3-1) continues his comeback July 11 in Bestensee with an eight rounder against Slavisa Simeuonovic (17-11) . Gutknecht is now promoted by Wiking Boxtem heade...

28/06/2015 - 11:11:18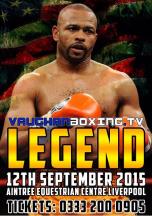 Roy Jones Jr. Set To Head Up Vaughan's September Liverpool Event STEPHEN VAUGHAN PROMOTIONS By Gianluca (Rio) Di Caro Stephen Vaughan Jr. announced earlier today that 5 Division World Champion Roy Jone...

26/06/2015 - 16:08:19
EURO RESULTS By Per-Ake Persson June 22, Moscow, RUS; Akademiya Boksa 10x3: Eduard Trojanovski, 64,2, Rus KO 3 (1.55) Ronald Pontillas, 63,7, Phi 8x3: Vladimir Goncharov, 1...

25/06/2015 - 08:37:08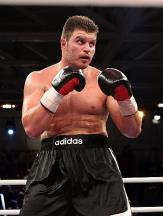 EURO NEWS By Per-Ake Persson Edmund Gerber (24-2) defends the WBC Silver Int'l heavyweight title against Jason Bergman (24-11-2) on the undercard to Ruslan Chagaev vs Fr...

23/06/2015 - 23:07:56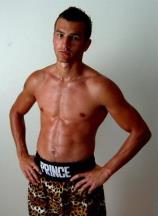 EURO NEWS By Per-Ake Persson EBU lightweight champion Edis Tatli (25-1) will make a voluntary defence of the title early September in Helsinki. Opponent is to be announced. Tat...

22/06/2015 - 23:09:48
Noticias
EN EMOCIONANTE FUNCION DE DISTRITO BOX PROMOTION "FARO" NOQUEO A "HUESITOS", "PUMA" GANO EMOCIONANTE BATALLA Por Alfredo Jaime En emocionante función, el guer...

28/06/2015 - 14:50:01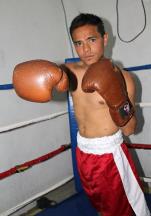 JESUS FARO SE MIDE CON "HUESITOS" REYES Y "PUMA" AVILES CON FRANCISCO PEREZ Por Alfredo Jaime En función que se espera de muchas emociones, el noqueador capitalino Jesús "Far...

26/06/2015 - 08:39:36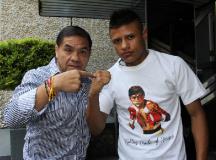 COMO SU APODERADO "CHIQUITA" GONZALEZ Por Alfredo Jaime Fotos de Pablo Lozano Al igual que su representante es originario de Neza. No lo vio lanzar golpes en el ring, pero sabe que fue ...

24/06/2015 - 08:49:49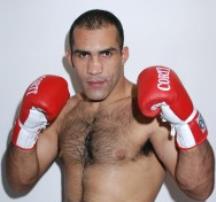 El 25 de julio en Benavídez Por Roberto Agustin Pettacci El argentino Víctor 'El Tyson del Abasto' Ramírez, titular interino de los cruceros de la FIB y el campeón regular de esa d...

24/06/2015 - 08:27:18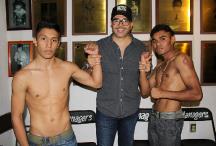 SIENTEN OBLIGACION POR GANAR, EL VIERNES EN EL FASCINACION Por Alfredo Jaime El guerrerense Angel "Puma" Avilés y el capitalino Francisco Pérez se mostraron muy optimistas en salir c...

23/06/2015 - 18:27:46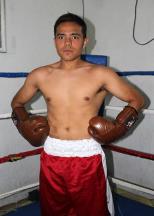 EL VIERNES ENTRANTE EN EL FASCINACIÓN Por Alfredo Jaime El fajador defeño Jesús "Farito" Faro sólo tiene en mente "noquear", al habilidoso tapachuleño Samm...

21/06/2015 - 15:43:35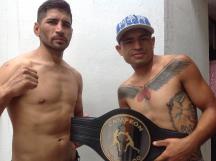 "RUFIAN" TORRES Y "TERRY" RANGEL DISPUTAN FAJA "Rufián" en peligro con Rangel Por Alfredo Jaime Gomez En duelo de regiomontanos, el experimentado Adrián &ldq...

19/06/2015 - 08:30:45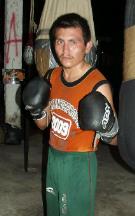 "Huesitos" quiere emular al "Lacandón" Anaya Por Alfredo Jaime El chiapaneco Sammy "Huesitos" Reyes (en las fotos) se fija la ambiciosa meta de conquistar una faja mundia...

19/06/2015 - 08:22:44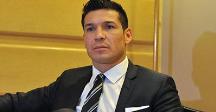 'MARAVILLA' MARTINEZ AGRADECIO A SU FAMILIA Y AL BOXEO AL ANUNCIAR SU RETIRO DE LA ACTIVIDAD Por Roberto Agustin Pettacci Sergio "Maravilla" Martínez, ex campeón superwelter (CMB) y mediano ...

14/06/2015 - 20:24:53
Notizie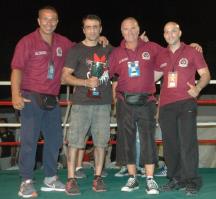 Serata firmata della Boxe Roma Casalbruciato Con la preziosa collaborazione di Emiliano Salvini di Alfredo Bruno ROMA, 05.07.2015 – Il Parco Tiburtino si trasforma in arena con tanto di ring...

06/07/2015 - 16:05:07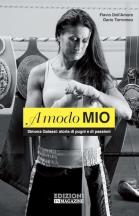 Storia di pugni e di passioni, biografia della Regina di Romagna Edizioni InMagazine di Alfredo Bruno Lunedì 6 luglio 2015 – Non si è ancora spento l'eco della bella prova di ...

06/07/2015 - 15:38:17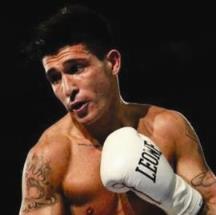 Francesco Acatullo fallisce a Voghera l'assalto al titolo italiano. Per la terza volta Pasquale Di Silvio cinge la corona di campione d'Italia pesi leggeri. Brutta prestazione di Alex Buratto di ...

05/07/2015 - 17:51:18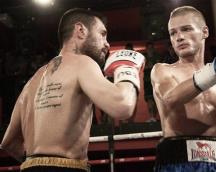 La cintura UE dei mosca torna in Francia Milano, 4 luglio 2015 – Nulla da fare per il sardo Andrea Sarritzu contro il francese Vincent Legrand: il tentativo dell'italiano di togliere al transalpino la cintura dell&r...

05/07/2015 - 10:16:08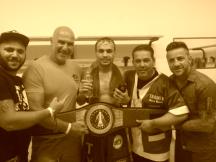 Di Silvio campione Italiano, Scala vittorioso dell'Unione europea Il veloce Di Silvio fa cadere l'intrepido Acatullo Voghera, 3 luglio 2015 – Il romano "El Puma" Di Silvio è ritornato sul ...

04/07/2015 - 12:26:38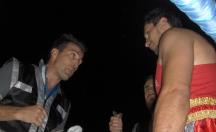 Ospite d'onore il campione italiano Roberto Bassi di Gabriele Fradeani San Benedetto, 02.07.2015 – Serata estiva, buona affluenza di pubblico e 7 matches godibilissimi quelli offerti dalla Olympia di Ascoli P...

04/07/2015 - 12:02:18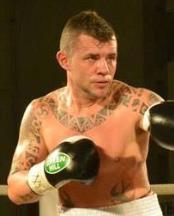 Appuntamento alle ore 21 di domani sabato 4 giugno comunicato stampa Varese, 3 giugno 2015 –Il pugile professionista per hobby Christian Bozzoni (nella foto) sarà l'apri pista del pugilato a Indu...

03/07/2015 - 19:25:44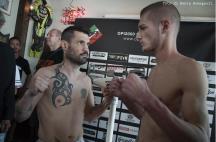 I pesi ufficiali dei pugili che combatteranno domani al Principe comunicato PBE Foto di Renata Romagnoli Milano, 3 luglio 2015 – Si è svolta presso il Dixieland Cafè del capoluogo l...

03/07/2015 - 16:19:23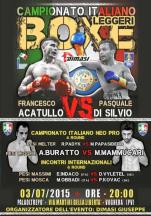 In palio la vacante cintura dei pesi leggeri Di Silvio all'ottava sfida tricolore; Acatullo al secondo appuntamento, il primo tra i leggeri di Alfredo Bruno Venerdì 3 giugno 2015 – S...

03/07/2015 - 11:45:21
Sport & Note
Memories
ANTOLOGIA ITALIANA
ECHI DAL PASSATO
WORLD STATISTICS

Links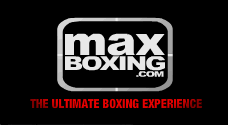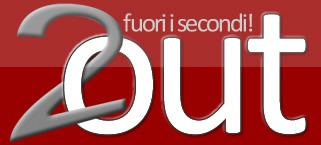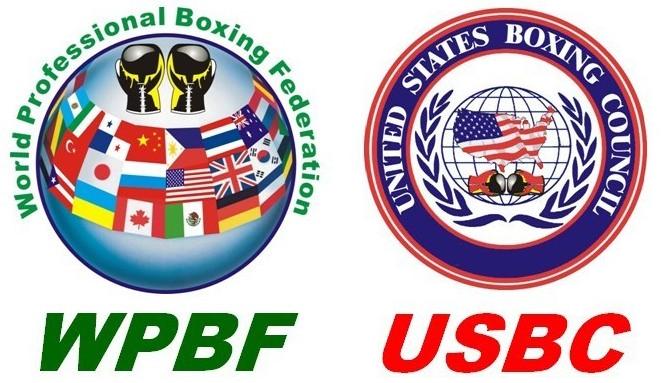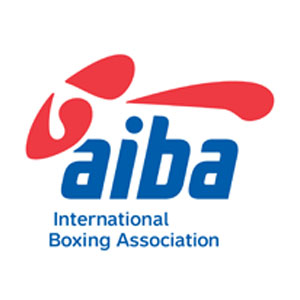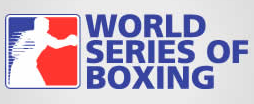 Sponsor
Under Construction