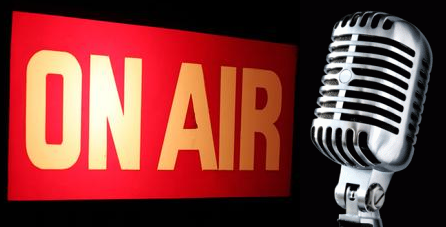 News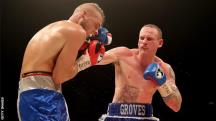 George Groves beats Christopher Rebrasse for European title George Groves outpointed France's Christopher Rebrasse at Wembley Arena to win the European super-middleweight title. Groves, 26, controlled the fight and...

21/09/2014 - 10:53:11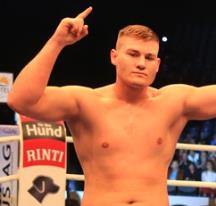 EURO NEWS By Per-Ake Persson French lightheavyweight champion Hakim Zoulikha (21-4) defend the national title against Patrick Bois (11-3-1) October 3 in Vireux Wallerand. Both men have tough losses on the roa...

20/09/2014 - 20:22:57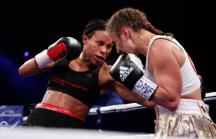 EURO RESULTS By Per-Ake Persson Sep 13, Copenhagen, DEN, TAP 1 Arena, Sauerland Promotion Tim-Robin Lihaug, 75,9, Nor W8-U Simen Smaadal, 74,4, Nor The first all Norwegian mat...

18/09/2014 - 12.55.57
Baz Rehman Gets Behind Marston, Sponsors Oct 25th Title Clash with Gulyas CAPITAL PUNISHMENT MARIANNE MARSTON Vs. MARIANNA GULYAS MBC International Super Bantamweight Championship ...

15/09/2014 - 17.03.55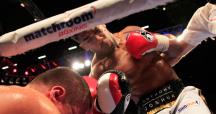 Anthony Joshua stops Konstantin Airich in three rounds Heavyweight Anthony Joshua continued his perfect start to the professional ranks by halting Konstantin Airich in three rounds in Manchester. ...

14/09/2014 - 16.12.04
Scott Quigg swiftly dispatches Stephane Jamoye and targets Carl Frampton grudge match Scott Quigg defended his WBA super-bantamweight title with third-round stoppage of Stephane Jamoye Bury ma...

14/09/2014 - 16.02.56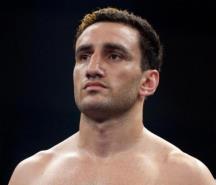 EURO NEWS By Per-Ake Persson German lightheavy and former Bernard Hopkins victim Karo Murat (25-2-1) returns to action October 31 at the Kugelbackehalle in Cuxhaven and take on Verol Vekiloglu (21-7-1), like ...

13/09/2014 - 15.51.17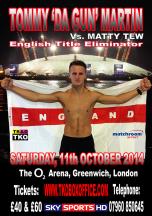 Tommy 'Da Gun' Martin Gets Matty Tew For English Title Eliminator On Oct 11th TOMMY 'DA GUN' MARTIN Vs MATTY TEW English Light Welterweight Title Eliminator By Gianluca (R...

11/09/2014 - 15.35.09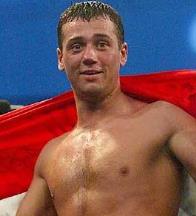 EURO NEWS By Per-Ake Persson Former IBO jr middleweight champion Attila Kovacs, 33-4 and 7-0 since beginning a comeback with Felix Racz as promoter, will headline Ferobox Event promotion September 20 in Szent...

09/09/2014 - 22.08.34
Noticias
Narváez no dejó dudas En Villa María, le ganó por puntos a Felipe Orucuta dando una clase de boxeo Por Carlos Irusta ESPN.com BUENOS AIRES -- Sí, esta ve...

21/09/2014 - 12:32:13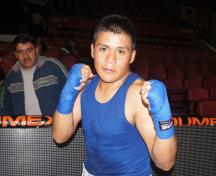 BUSCAN SU PASE A LA FINAL DE GUANTES DE ORO Basilio, Mora, y "Diamante", por nocauts Por Alfredo Jaime CIUDAD DE MÉXICO.- Luis Basilio, José Mora, Ricardo "Diamante&...

20/09/2014 - 09:45:48
EN GRAN DEMOSTRACION DE BOXEO Por Roberto Agustin Pettacci Córdoba, Argentina, 19.09.2014: El chubutense Omar Narváez campeón supermosca de la Organización Mundial de Boxeo (OMB), ...

20/09/2014 - 09:37:04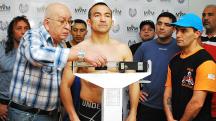 Un Gallito para Narváez El mexicano Felipe Orucuta va por el desquite ante el campeón argentino Por Carlos Irusta ESPN.com BUENOS AIRES -- El pesaje quedó atrás...

19/09/2014 - 22:49:02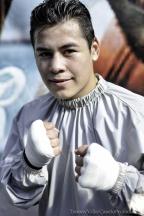 "JAGUAR" GUTIERREZ HABLA DE LA ELIMINATORIA SUPERGALLO WBC CONTRA "CUATITO" RUIZ Prensa CP ANDRES "JAGUAR" GUTIERREZ PISA EL ACELERADOR PARA LA ELIMINATORIA FINAL SUPERGALLO WBC CONT...

19/09/2014 - 08:45:56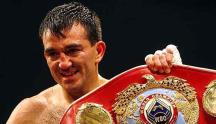 Defenderá por undécima vez el título supermosca de la OMB Por Roberto Agustin Pettacci Villa María, Córdoba, Argentina: El chubutense Omar Narváez defenderá ho...

19/09/2014 - 08:39:03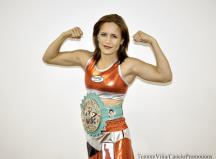 YAZMIN "RUSITA" RIVAS Y RODRIGO "GATO" GUERRERO EXPONDRÁN SUS TITULOS EL 25 DE OCTUBRE EN FUNCION DE CANELO PROMOTIONS Prensa CP En interesante cartelera, la duranguense Yazm...

18/09/2014 - 11.07.24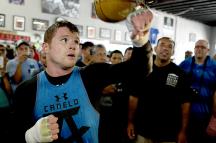 BOXEADORES DE CANELO PROMOTIONS INVADEN LAS CLASIFICACIONES DEL WBC. SAÚL "CANELO" ALVAREZ, LAS CAMPEONAS ZULINA "LOBA" MUÑOZ, YAZMIN "RUSITA" RIVAS, JESSICA "MAGNIFICA" GON...

17/09/2014 - 7.51.11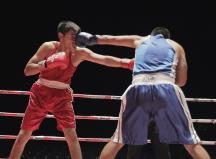 Ejército Mexicano sometió a IPN Por Alfredo Jaime CIUDAD DE MÉXICO.- Gustavo Angeles, representativo del Ejercito Mexicano, sometió a duro castigo a Ismael Molina, del Instituto Po...

15/09/2014 - 15.37.03
Notizie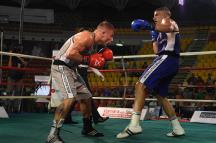 I Falchi campioni della Talent League Battuti gli Squali Borboni 10-6 Grande agonismo. Qualche sorpresa. di Giuliano Orlando Non capita spesso di usufruire di oltre tre ore di pugila...

21/09/2014 - 16:44:51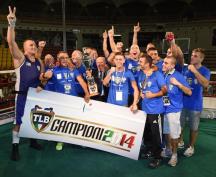 La coppa della Prima Talent League of Boxing va ai Falchi Legionari di Alfredo Bruno A Roma si è conclusa la carrellata interessantissima di questa Talent League of Boxing "inventata e ideata&rdq...

21/09/2014 - 12:51:46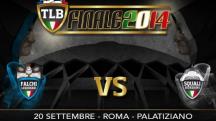 Di fronte i due team più forti domani sera al Pala Tiziano della capitale Sfida equilibrata di Giuliano Orlando La prima edizione della "Talent League Boxing", torneo nazionale p...

19/09/2014 - 18:34:24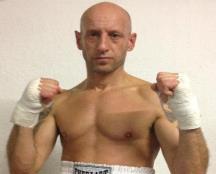 Renato Bovi vs Peter Mellar e la sfida dilettantistica Panthers Lauri vs Boxe Canavesana A Cannobio, nella Palestra delle Scuole Medie Comunicato stampa Il Panthers Lauri, con il patrocinio dell'...

18/09/2014 - 18:27:25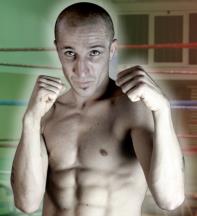 Tutti i prossimi incontri fissati per i pugili appartenenti alla Colonia Cavallari-Ventura Comunicato stampa Si comincia sabato 20 settembre con un triplo appuntamento - Al Palapiacco di Vercelli il 21...

17/09/2014 - 22.55.00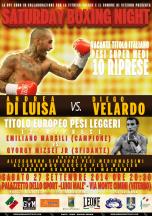 Due titoli in palio: Marsili vs Mizsei Jr e Di Luisa vs Velardo Questa mattina la presentazione a Palazzo dei Priori Tra i presenti anche il cantautore Federico Zampaglione Comunicato stampa ...

16/09/2014 - 22.35.21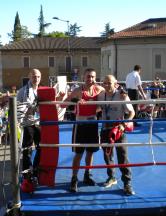 Sette confronti amatoriali tra umbri, marchigiani ed abruzzesi di Vezio Romano CORCIANO, Perugia, 14.09.2014 – Grazie alla lodevole iniziativa delle Associazioni Luna Nuova (presieduta da Paolo Tramonta...

15/09/2014 - 16.27.18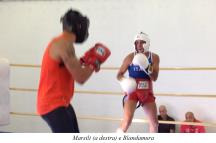 Emiliano Marsili si allena alla A.S.D. "Santa Marinella Ring" di Alessandro Bisozzi Santa Marinella, 13 settembre 2014 Allenamenti in grande stile per Emiliano Marsili, impegnato nella ...

15/09/2014 - 8.24.42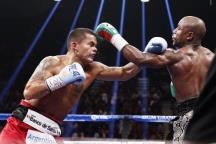 Dai Titoli dell'Unione Europea alle Cinture Mondiali Il 13 settembre ha impegnato la stampa specializzata di diversi continenti. In Italia, a Grugliasco, in provincia di Torino il piemontese Maurizio Lovaglio,16-10-0, ha ceduto...

14/09/2014 - 13.03.27
Sport & Note
Memories
ANTOLOGIA ITALIANA
ECHI DAL PASSATO
WORLD STATISTICS

Links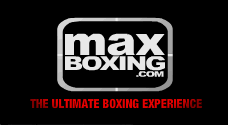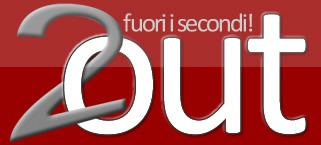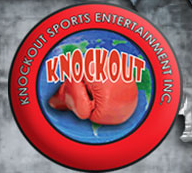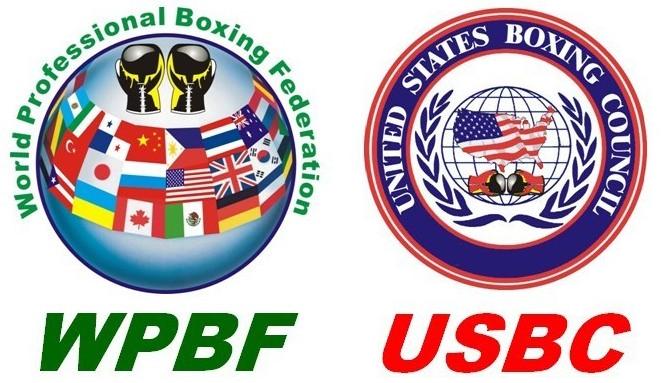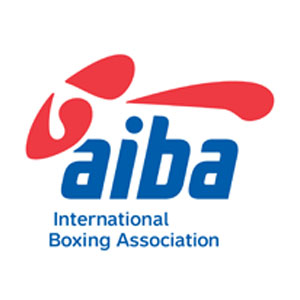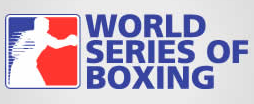 Sponsor
Under Construction